Back to the overview
Newsletter September 2015
Apex Dynamics does not stand still, without doubt you will have noticed. In this newsletter we like to tell you what happened in the recent months and what you can expect from us in the near future.
While some were enjoying holiday at the pool, in the last weekend of August the annual global meeting of Apex Dynamics took place. Always a learning experience to share challenges and solutions with our international colleagues. For you it might be interesting to hear Apex Dynamics presented a number of new products at this meeting. In this newsletter we will tell more about these new products, which are immediately available. And we have the latest news of the world record attempt from the Human Power Team of TU Delft, sponsored by Apex Dynamics BV.
New: PD/PDR and PL/PLR series
Two new products complementary to the existing PII series and both are available in straight as well as right-angle versions and in various frame sizes and ratios.
Read more >>>
New: K-series hypoid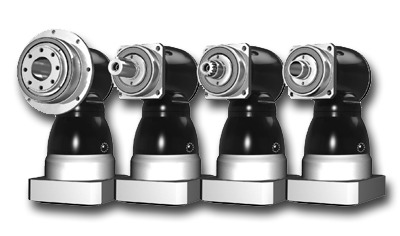 The brand new K-series of Hypoid bevel gearboxes you might have already seen at one of our exhibitions. But from now on this K-series is available and can be delivered in five different versions. The hypoid range is after the existing planetary and bevel gearboxes the 3rd gear technology in our assortment.
Read more >>>
End of life
Inherent in the release of new series is that there are also some series which will discontinue. The 1st generation P-series will be completely replaced by the new 2nd Generation PII series. Furthermore, the AM, AN/ANR- and AL/ALR series will disappear. All these series remain available as long as we have stock material available. How long this will be, we can only answer on request. Please contact us for more information.
Human Power Team
The Human Power Team from the Universities of Delft and Amsterdam unfortunately did not manage to improve their own world speed record human-powered bicycle. At Battle Mountain in the USA, the team did everything to improve both the Men's and Ladies record. Due to numerous setbacks, it did not happen.
Read more >>>
So far the newsletter of this quarter, the next edition is already the last of the year 2015. Of course, you will hear from us frequently in the meantime! We will not stand still but continue to run faster, for you.
Kind regards,
Thom van Oss and Eric Megens
Apex Dynamics BV

---
We send our quarterly newsletter, but through social media we share our news much faster. Are you already connected?
If we did not find you yet, please send us a message via Twitter, LinkedIn, Facebook or YouTube, because we would like to follow you!
If you want to subscribe for our Newsletter, click here.
---