Back to the overview
Stainless steel aseptic planetary gearbox perfect answer for cutting machine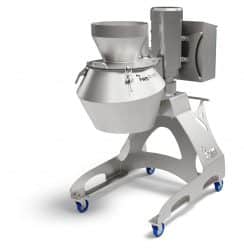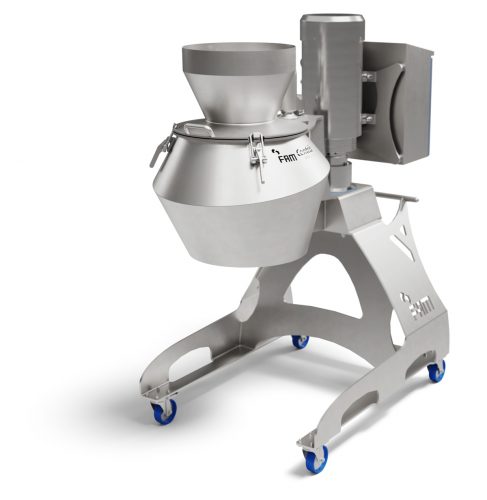 Belgium not only has the highest quality food, but also the highest quality machine builders to serve its food industry. FAM is one of them. The company from Kontich established itself in forty years as the reference in cutting machines worldwide. Finding quality components is therefore always daily business. For its Centris 400C Optitec, FAM found a planetary gearbox with the desired power and impeccable hygienic design at Apex Dynamics.

FAM develops and produces industrial cutting machines for the food industry. This is done from the head office in Kontich, but the company is active all over the world. Everything that needs to be cut to size for food companies, from vegetables, fruit and nuts to cheese, meat, fish and poultry, even chips and French fries, can be given the right shape with the machines from FAM. "The starting point is to keep all the know-how about cutting knives and processes in-house. The close collaboration with sister company Stumabo International that produces precision knives is an exponent of this. In this way we can control the cutting down to the last detail and strive for the highest quality in every production step to give our customers the desired result. That is why a global presence is so important. Other cultures have different needs and ways of thinking and eating. We try to be as close as possible to our customers," says project engineer Nikki Vekemans.
Highest level of hygiene required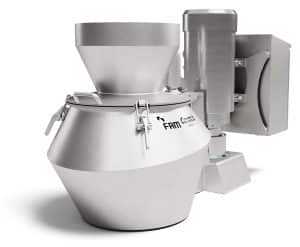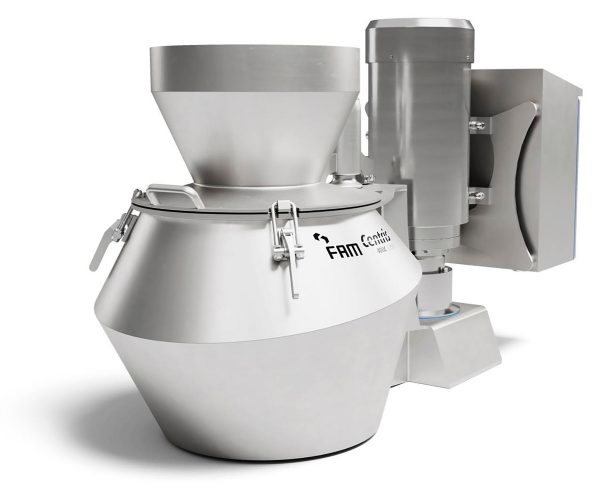 A good example is the development of the Centris 400C Optitec. A machine that was initially developed for the American market, but now a European variant was developed. The Centris 400C Optitec was developed to set its (cutting) teeth into cheese. A complex product because of its texture and especially its sensitivity to contamination. "Slicing cheese requires high torque and high force to cut it quickly and efficiently. In addition, cheese is sensitive to fungi and bacteria, such as listeria. The highest level of hygiene must therefore be achieved in your installation. This requires components made of stainless steel that have a smooth finish and are resistant to corrosion in order to be able to cope with the intensive daily cleaning processes and the chemicals used."
AE205 perfect answer the demand
A search that initially did not yield a suitable planetary gearbox. Until the engine supplier FAM pointed in the direction of Apex Dynamics. "Because of the available space within the machine concept on the one hand and the high force density that we needed on the other, it had to be a planetary gearbox for us. But there are only a few on the market in stainless steel," says Vekemans. A second important element was the quality of the gearbox. "Our customers expect reliable machines. In the food sector, where (fresh) products can be lost, downtime is completely out of the question.
---
"Even with a custom fit, Apex Dynamics manages to deliver the
full stainless steel gearbox with customized motor adapter within five weeks."
---
That is why we focus on quality components." The AE205 from Apex Dynamics met the requirements of FAM perfectly. With a gear ratio of 6 and torque of up to 2,000 Nm, it delivered the performance the Centris 400C Optitec needed.
Right support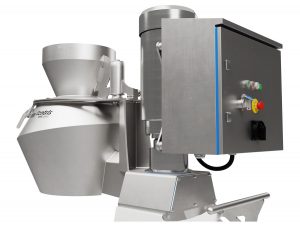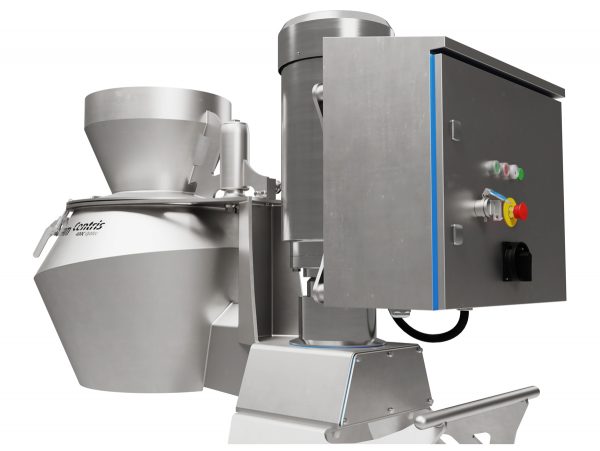 Vekemans: "We clearly see that the hygiene requirements in the food sector are becoming stricter. The hygienic finish of the AE205 planetary gearbox immediately got our attention. Because we originally worked with an American drive, with a fairly small gear disc, a smaller shaft diameter was also needed on the output side. Even with this custom adjustment, Apex Dynamics manages to deliver the fully stainless steel gearbox with customized motor adapter within five weeks. A strong example of organization, especially in corona times. In addition, they always provide answers to our questions with which we can come to a solution for our customer. That's what you look for in a partner. Replacing gearboxes in existing models of machines is not something you just do lightly. But with new machine concepts, we will definitely contact Apex Dynamics to see if we can work together again," concludes Vekemans.
Source:
Text : Valérie Couplez
Image : FAM
Magazine : Industrial Automation