Back to the overview
Apex Dynamics is extending range of flange gearboxes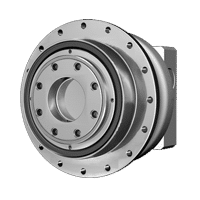 Gearboxes from Apex Dynamics are an excellent replacement for other brand gearboxes, and not only because of our very short delivery times. We continuously work on the application range of our gearboxes, racks and pinions. Recently we took another big step in this expension: we have now five different series of low backlash gearboxes with an ISO 9409 flange output (robot flange).
Common applications that use this mounting method are delta robots, stroke tables and rack systems, but also less accurate applications such as AGV drives. And with 5 series the customer can always select the optimal gearbox, for example the backlash, straight or right-angle, hollow shaft, curvic plate pinion, stainless steel, steel or aluminum, ratio and dynamic behaviour.
We will explain all the advantages individually per series. If you have any questions after that, we will gladly help you personally.
Benefits of mounting a gearbox with flange
Mounting on a flange instead of on a shaft has a number of advantages:
Higher torques, often the shaft – especially the keyway – is the limiting factor.
Higher bending moments and radial forces due to the generally larger bearings.
Compact construction, because there is no output shaft.
Form closed mounting instead of force closed mounting (shaft with clamping hub).
Application for a gearbox with output flange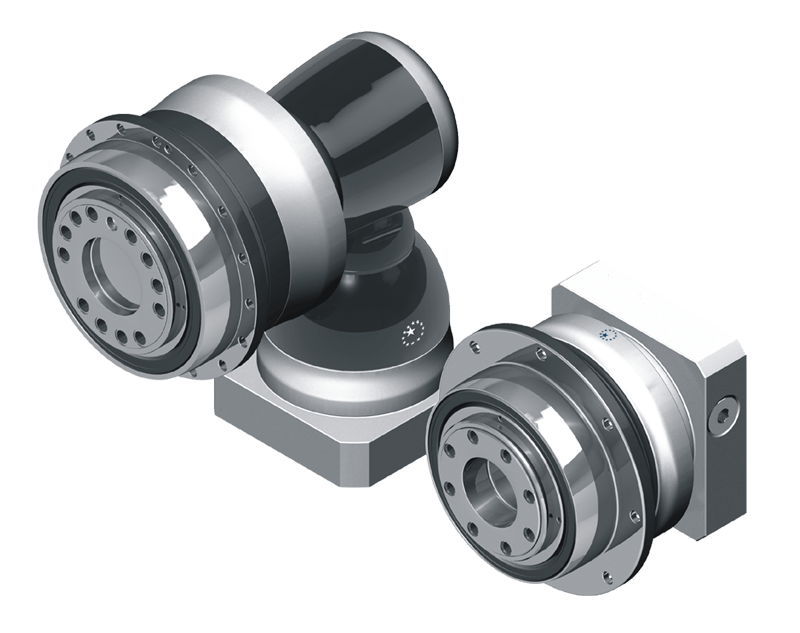 The gearboxes with outout flange are often used in high-precision applications, such as:
Robotics, for example Delta-robots.
Takt tables, to make very accurate steps. For example, in filling installations.
Rack systems, in use with a pinion. For example in laser cutting machines.
But also in less accurate applications, such as driving an AGV.
ISO 9404 guarantees interchangeability of the mechanical interface of the gearbox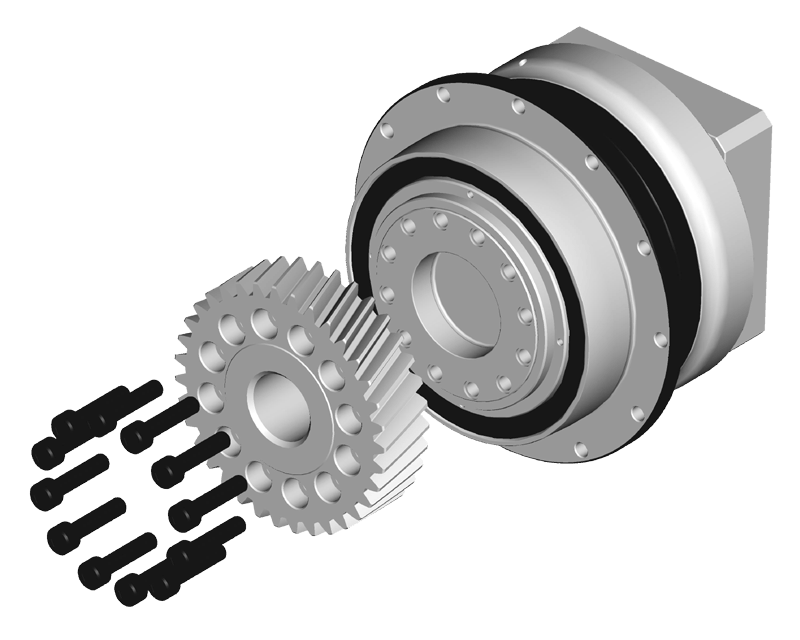 The ISO 9404 standard defines the main dimensions, designation and marking for a circular plate as a mechanical interface. It is intended to ensure that the orientation of hand-mounted end effectors is exchanged. This global standard was established by ISO in 1996 and the last modification dates from 2004.
Low backlash gearboxes with ISO 9404 output flange
Because we have 5 different gearboxes with an output flange, you'll find a short overview below so you can make the right choice faster:
PD / PDR
AD / ADR
KH
AH / AHK
AP / APK
Classification
Medium-end
High-end
High-end
High-end
High-Torque
Toothing
Spur
Helical
Helical
Helical
Helical
Type
Planetary, right-angle with bevel gear
Planetary, right-angle with bevel gear
Hypoïd, possibly with planetary pre-stage
Planetary, right-angle with hypoïd stage
Planetary, right-angle with hypoïd stage
Backlash
< 6 arcminutes
< 5 up to < 1 arcminutes
< 3 arcminutes
< 1 arcminute
< 1 arcminute
Material
Steel and Aluminum
Stainless steel and Aluminum
Steel and Aluminum
Steel and Aluminum
Steel and Aluminum
Nominal Torques
Up to 232 Nm
Up to 2.000 Nm
Up to 1.600 Nm
Up to 10.915 Nm
Up to 14.010 Nm
Ratio
3:1 – 100:1
3:1 – 200:1
3:1 – 100:1
4:1 – 10.000:1
5,5:1 – 5.500:1
Dynamics
Medium
High
High
High
Very High
Execution
Straight and right-angle
Straight and right-angle
Right-angle
Straight and right-angle
Straight and right-angle
Remarks
Also with hollow shaft
Also with Curvic-plate® flange
If you want to apply a flange gearbox in your application and you do have questions about which type to use, please contact Apex Dynamics BV. We are happy to advise you the right type of gearbox, the size, ratio and possibly also the motor to mount and / or the pinion to mount.