Back to the overview
Pinion on shaft for mounting on hollow shaft gearbox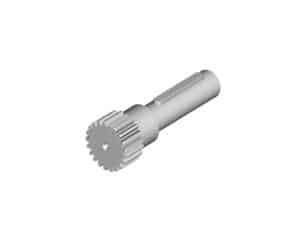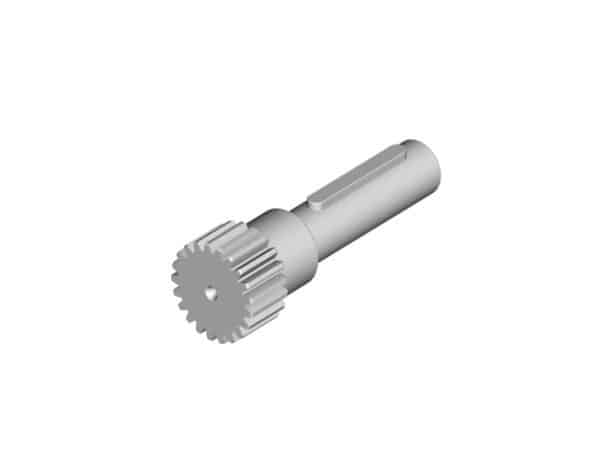 Which 8 options are there to moutn a pinion? Apex Dynamics expands its very extensive series of pinions with pinions on a fixed insert axis. Each of the mounting options serves one or more specific purposes, including this one. In this article we will discuss the fixed shaft pinion and its most important application: the realization of a compact, right-angle drive in combination with, for example, a hollow shaft gearbox.
Compact right-angle drive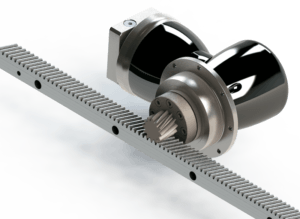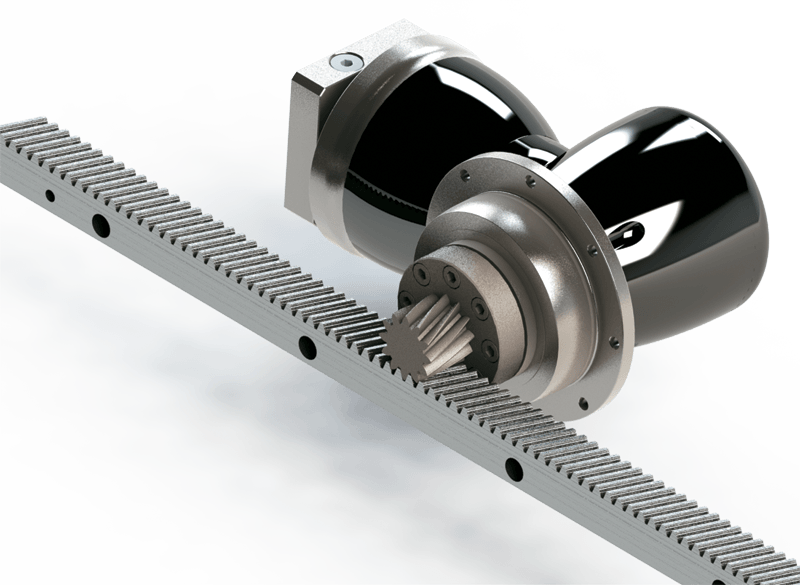 Fixed pinions are also known as pinion shaft or in the German language "Ritzelwelle". This option is primarily intended for mounting the pinion on hollow-shaft gearboces. This results in a very compact right-angle drive, for places where there is a lack of space.
Pinion on shaft
The 2 new series (series G with keyway, series H with smooth shaft) are available in modules 1.5 to 6, in helical and straight teeth, between 12 and 30 teeth, quality DIN5 / e25 and all surface hardened and Polished. If you opt for mounting with a keyway (G series), the keyway tolerance is "h9", which means that it is mounted with a light press fit in the gearbox to exclude play as much as possible.
With the H-series, the shaft is clamped in the drive for a backlash-free power transmission.
Mounting options pinion to gearbox
An overview of the mounting options :
| | |
| --- | --- |
| | |
| Series A : Curvic Plate mounting. (patented by Apex Dynamics) | Series B : Welded Plate pinion |
| | |
| Series C : Teeth Plate, with or without flange | Series D : Pinion with Spline DIN 5480 |
| | |
| Series E : Pinion especially for Apex Dynamics AF/PEII series | Series F : Pinion with key or with/without shrinkdisc |
| | |
| Series G : Long shaft (with key) with pinion | Series H : Long shaft (without key, smooth) with pinion |
It is difficult to guess the best option for your situation. This of course depends on several factors, such as:
Desired accuracy
Feeding power to be transferred
Selected drive
Safeties and tolerances
Other preferences
We have a good overview of the different possibilities and we have a lot of experience with the application of the different rack, pinion and gearbox combinations. We will be happy to discuss this with you and provide the best possible advice.
Contact Apex Dynamics for a quick response, including calculations and expected positioning accuracy.