Back to the overview
28 dancing screens at the IFA exhibition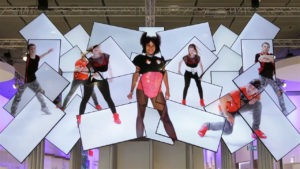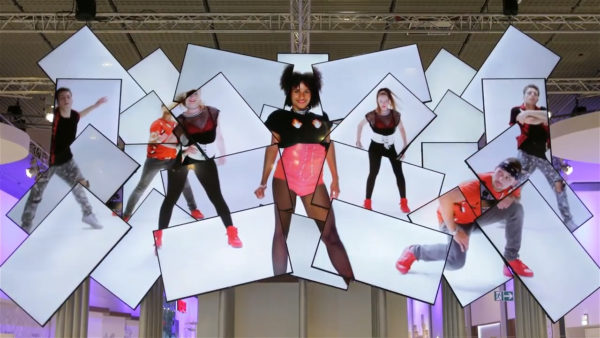 Vestel, a major technology company from Turkey, had a special application for our partner Koot Automation & Service B.V.: 28 rotating video screens as part of an exhibition marketing concept. Koot Automation & Service deal with similar technical challenges but on this occasion did not succeed with the gearboxes available due to the desired accuracy. Apex Dynamics could solve this issue with their compact and accurate PD gearbox. And on top of that, these 28 planetary gearboxes are available within 2 weeks. The end result (see video below this message) is one to be very proud of.
Vestel
The Vestel Group consists of 29 companies active in production, software and technology development, marketing and distribution in consumer electronics, home appliances, multimedia communications, LED lighting and defense industry. The group has 16,000 employees and with a turnover of approximately € 5 billion it is one of the largest companies in Turkey. Europe is the main market for Vestel and they continuously monitor the latest trends in the European market to respond quickly to trends changing and constantly adding new products to their assortment.
Participaton to IFA 2017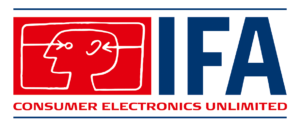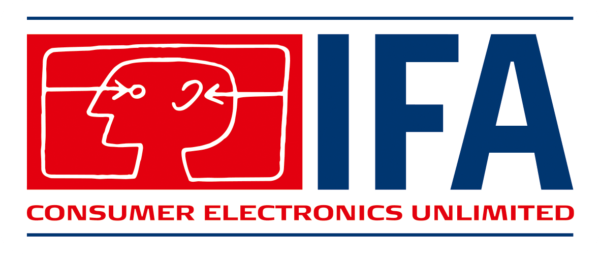 Vestel participated at the IFA in 2017: Europe's largest consumer electronics exhibition. At this fair, the largest brands in the world meet and show us where we go with the technological developments. The most recent products that have just been launched, or are about to be launched, are exhibited here. For fans and trend watchers in this industry, this is the crème de la crème: seeing is experiencing!
IFA stands for International Funk Ausstellung and has been held in Berlin since the first edition in 1926 and is one of the oldest consumer electronics exhibitions. Each year around 1,000 exhibitors attract more than 240,000 visitors from more than a 100 different countries.
For a number of years, Vestel's marketing department have been working together with a Dutch partner, Koot Automation & Service, B.V., for their ability to deliver the right technological appearance. This is a stable and reliable partner for the plastics industry and mechanical engineering. From peripherals to special machines, everything is built, manufactured and assembled in-house in Holland. As a result, Koot Automation & Service are able to provide the Total Support solution.
A special exhibition concept
In 2016, Koot Automation have already made 3 display screens with 3 scara robots. Vestel were very satisfied at that time, in 2017 they decided to do something really big. 28 TV screens, which can be controlled by central software and which can play videos in a normal straight position whilst the screens are rotating. You will understand the challenge this caused and to avoid disaster, everything has to be delivered very quickly.
"Vestel had a good idea of what they wanted," said Jan van Geffen of Koot Automation, "28 partially rotating TV screens moving in a particular order, on which they play scenes of videos by special software and so forming a big picture or movie. "And although we only had to provide the mechanics and drive software for the rotating screens, there were enough challenges."
"First of all, 28 conical aluminum should be made. But unfortunately we could not get it delivered on time. That's why we adapted lampposts and sprayed them in an aluminum finish so we could get ahead. The drives were also a challenge: In the first tests, the gearboxes we selected had too much backlash, which sometimes caused a delay in the displays. As a result the image would no longer run synchronously."
Compact gearbox with output flange offered the solution
"Therefore, we have contacted Apex Dynamics with whom we have already worked with on some projects in the past with positive results, among other things the bühne technique. This recommended a gearbox with outgoing flange, which also built a more compact and simpler construction than the previously selected gearbox. And because our experiences with Apex Dynamics were good, prices were right and they could deliver in 2 weeks, the decision was made quickly. "
The gearbox from the PD series: a gearbox with output flange from the economy range, but with a backlash of <6 arcminutes, a low noise level and high (over) load capacity. Apex Dynamics delivered the 28 + 1 gearboxes within 2 weeks, so the project was not delayed and software engineers could get started quickly. At the IFA exhibition this eye catcher ran for 6 days without problems and attracted many welcome visitors.
The result: an impression
A special occasion in which Apex Dynamics were able to show what our slogen: 'run faster' means. We think that Koot Automation & Service B.V. should be proud of this achievement and we are pleased that we could offer a small contribution.
Press release, Helmond 1 november 2017