Back to the overview
Apex Dynamics takes over the role of system supplier for Duflex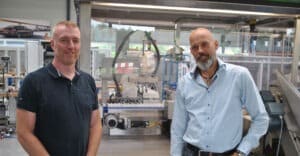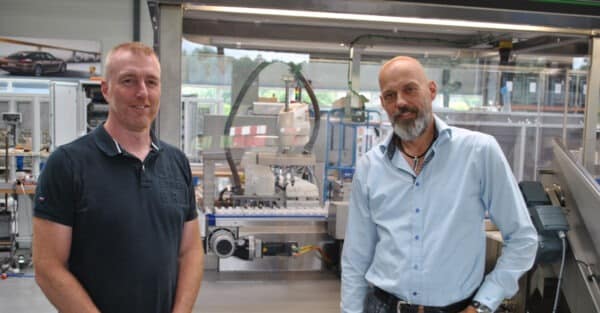 For many years, Apex Dynamics has been supplying gearboxes in all shapes and sizes. A few years ago, racks and pinions were added to the portfolio. Since then, the company has increasingly operated as a system supplier. This is also the case for the collaboration with Duflex Mechatronics, where it optimized the drive components for a door milling line.
Special machines
Duflex Mechatronics develops and builds special machines for the manufacturing industry. The company from Elst takes care of the entire engineering process, from the mechanics, electronics and control software to the ERP systems. Not only for one or two branches of industry; Duflex can come up easily with a solution for the production of mouth masks, for the inline inspection of baby food packaging, as for drilling and milling work on industrial doors. Since its foundation in 1997, Duflex has already engineered more than 700 machines.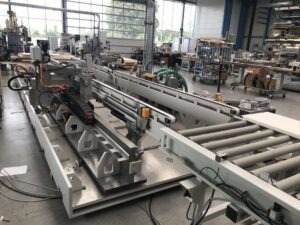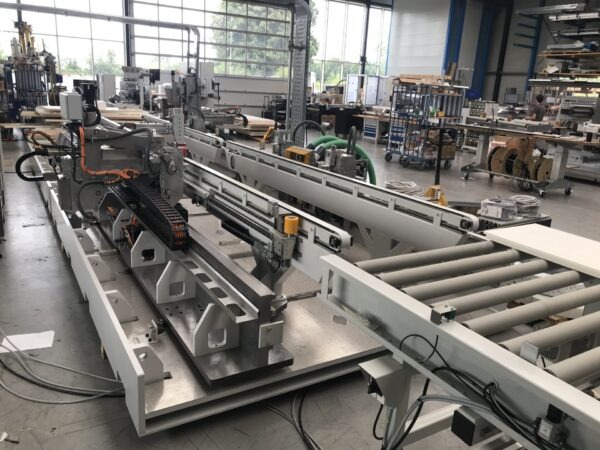 It is typical that Duflex chooses to have its developers assemble, program and test their own designs. "Because we do not have separate departments, everyone must know what they are doing", says director and founder Arno Dumoré. "Because they immediately see what works and what doesn't, they learn much faster. For larger projects, of course we work in a team, but always with the idea that you know very well what you put down on paper. An additional advantage is that we waste little time on meetings and the transfer of information, which also leads to great involvement in a project".
An average designer may feel little need to get started with his hands. "It does indeed require hands-on engineers", admits Dumoré. "You have to be able to handle being confronted with your own mistakes. That is not pleasant for everyone. "
Fast and precise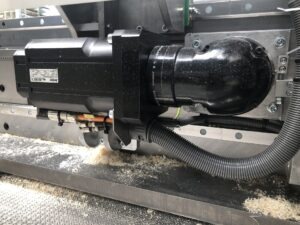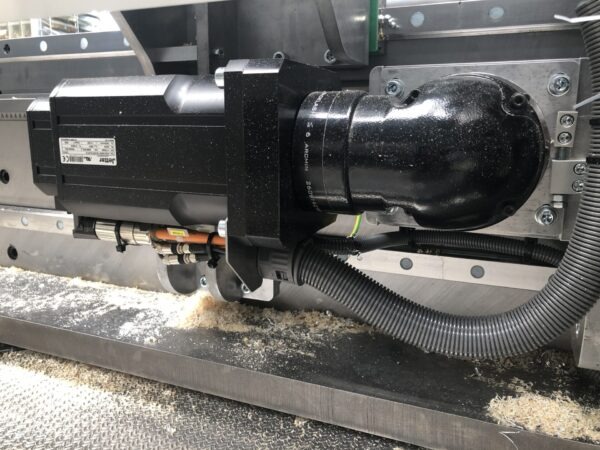 Duflex recently developed a drilling and milling machine for interior doors. The system provides a door with all the holes and slots needed for the locks and hinges every twenty seconds. A challenge was that the hinges and locks at different doors had to be placed in different places. There is also a great variation in the width, height and thickness of the doors. The system identifies which door is involved with a barcode. He then retrieves information from out of a database about which operations he has to perform where.
Duflex uses drive systems from Apex Dynamics for all linear adjustments such as throughput, width adjustment and positioning of the three processing stations. It concerns a total of fourteen axles. "For all of them there were limitations to the built-in size of the motor and the drive components", says Dumoré, "but of course we want to achieve the maximum speed and accuracy within those limits". In order to guarantee the desired production speed, Duflex set high requirements for the accelerations. "The parts must be able to reposition lightning fast but still very precisely between two milling actions".
An additional wish was that Duflex wanted to use the same components as much as possible. "Of course we aim for the parts to last a very long time, but something can always happen. Then it is useful if you have them in stock, without the need for an extensive warehouse", explains Dumoré.
Calculation of gearbox, rack and pinion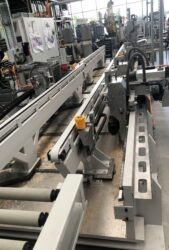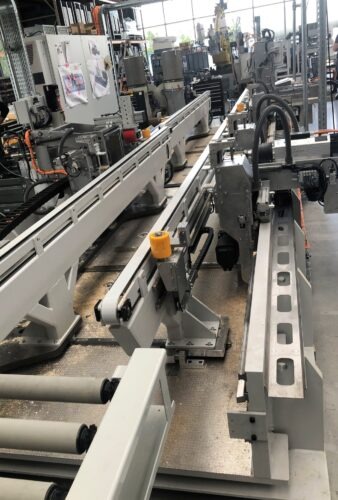 Where Apex Dynamics generally only supplies the parts, it took the role of system supplier for this project. "It involves three components: the gearbox, the rack and the pinion", says Eric Megens, sales manager at Apex Dynamics. "There is also the motor as a variable. So that becomes an equation with a lot of unknown variables. Proper sizing is a matter of trial and error. It takes a few hours per axle to find the optimum".
If a customer buys his components from different suppliers, he has to do all that calculation himself. "We took that work out off the hands of Duflex", says Megens. For some years now, Apex Dynamics has a tool in which it can calculate everything a lot faster. "We have chosen the optimal components from our range of products so that all parameters are correct, they meet all requirements, but they are not over-dimensioned". In addition, Duflex received a report with the specifications for the motor, so that the suitable motor type can be ordered form its usual supplier, the German Jetter Automation.
Curvic plate pinions
Apex Dynamics has opted for so-called curvic plate pinions in the design. "Empirically, you want around 20 teeth on your pinion; then you have the optimum of accuracy and lifespan", Megens knows. "In practice, mounting on the gearbox sometimes turns out to be difficult. With such forces you want to work with a flange. However, it has a fixed pitch circle that may interfere with the pinion you want to build on it".
The curvic plate is a coupling piece with lugs into which the pinion fits and that you can easily fix with a bolt".
"So far, so good, but it gets really interesting when something goes wrong next week", Megens continues. "They are simply open components. And even if you provide good covers, you can never completely prevent anything from falling down between. The pinion then could be blocked, causing a tooth breaking. We have such a pinion in stock, so with a little good will you will have a new one installed within a few days and you can continue. If that was one unit, a gearbox with a fixed mounted pinion, then you need to replace a completely new drive. Then you are six to eight weeks further. A curvic plate therefore provides much more flexibility. Not necessarily during assembly, but especially in service and after sales".
Why did Duflex choose Apex Dynamics?
"To start with; because the products and delivery times are fine", Dumoré replies. "It is also important that you know who you are talking to, that they can act quickly and that they cooperate with you. That was essential in this project".
Author : Alexander Pil
Source : Mechatronics & Machinebouw