Back to the overview
Apex Dynamics goes to the South Pole with Clean2Antarctic expedition!
An expedition to Antarctica is testing the limits of human perseverance and ingenuity. Wilco van Rooijen and Edwin ter Velde raise the bar even higher and will ride 2300 km in the winter of 2017 (it will be summer in Antarctica) with a solar-powered SUV across Antarctica to the geographic South Pole. Apex Dynamics sponsors the gearboxes for this revolutionary vehicle, built with existing clean technology and partly printed from waste material. What challenges will they confront and what does this require of our gearboxes? We are going to tell you more about this fantastic initiative contribution that we provided.
Adventurer Wilco van Rooijen finished together with Marc Cornelissen the same trip in 2001 to the geographic South Pole, on skis. This inspired them to repeat the trip with a very special purpose, based on the power of nature. However, Marc Cornelissen collapsed in 2015 tragically with expedition partner Philip de Roo due to unexpectedly thin sea ice and the new adventure never seemed to happen. When van Rooijen came in contact through an acquaintance with Edwin ter Velde the inspiration was recovered and they began re-shaping the project.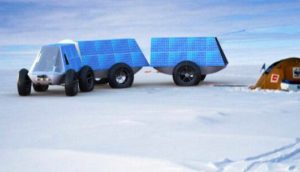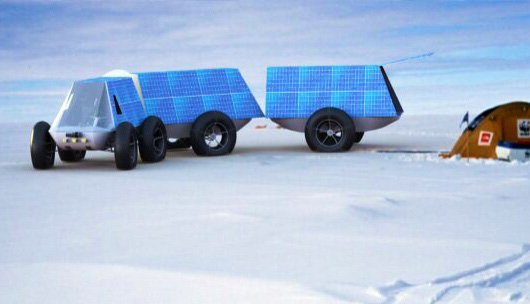 The goal of the expedition is to make a statement to encourage people to think and become aware of the potential of zero waste processes:
'If we can make this extreme ride with existing technology in harmony with nature, then there is no excuse to think that sustainability is not possible in your situation'
– Wilco van Rooijen and Edwin ter Velde
Enormous technical challenges
The expedition will take place in the days when the sun shines 24 hours a day. Which is vital for a vehicle powered by solar energy as that is all the energy the expedition has available. Ter Velde tells us how his ability to "change thinking" is put to the limit: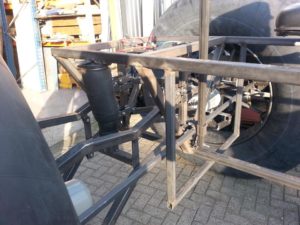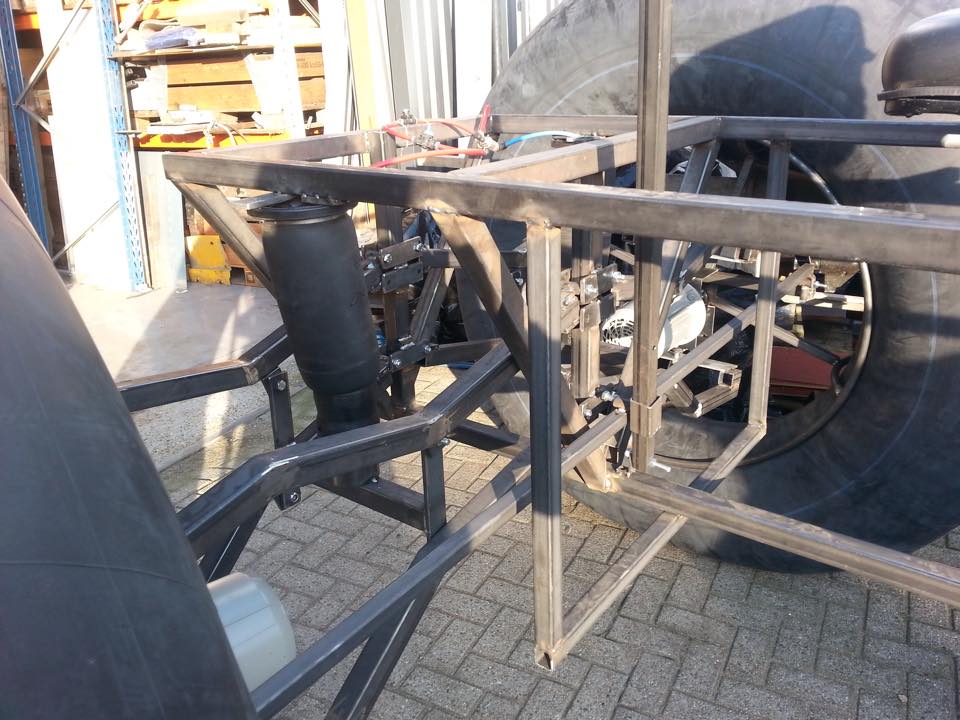 "When everything is frozen, where do we get our drinking water from? 'Even' simply melting snow is easier said than done when the temperature is down to -90 degrees Celsius, so we have to fix that problem. The technique to melt water at such low temperature is available, but when I discussed this with the engineers and asked what could go wrong, I was shocked. They said, "But that is easy to do". When I asked them how long it would take to melt ice into water they answered about one and a half days! My reaction was, "Then I'm dead." Finally they really understood my question and we could come up with a solution without the possibility of failure."
And so Ter Velde, avid sailor and technical entrepreneur repeatedly bumps into clever technical challenges. Dealing with weather is not strange for him, "then you have to achieve your goal in a different way", but he has a healthy respect for the challenges at the South Pole and makes every effort to limit the dangers.
First tests passed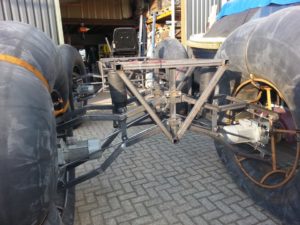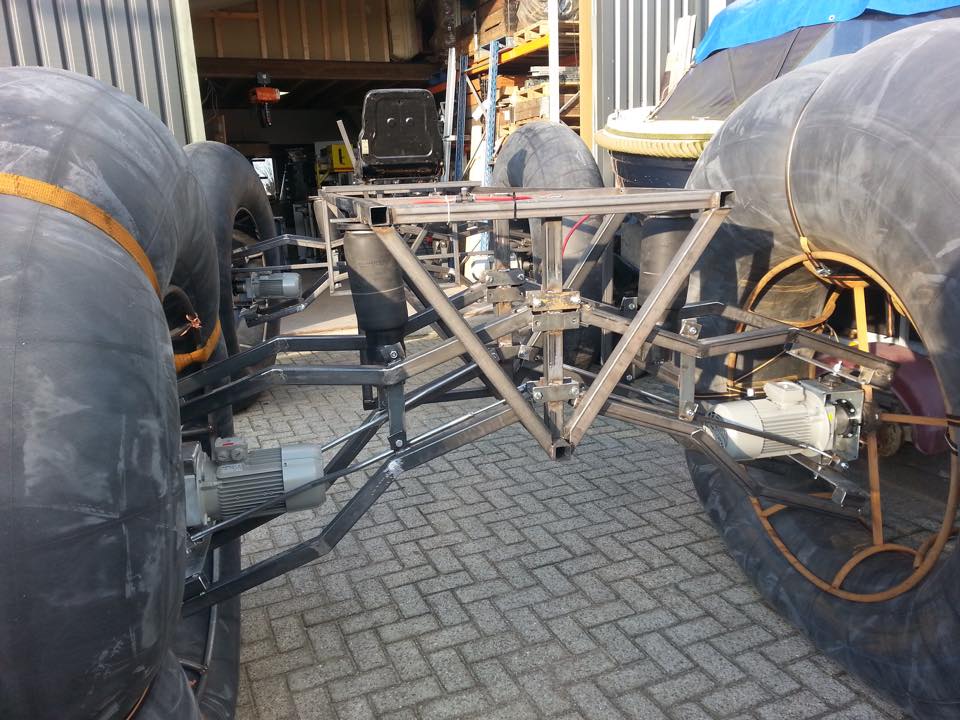 The first tests of the vehicle are now behind us. This was mainly focussed on the efficiency of the drive and energy consumption compared to the yield of the solar panels. At the preparation for this Ter Velde contacted Apex Dynamics in Helmond asking if we could supply gearbox that are both small and light, but can deliver a large torque. And of course, the efficiency should be as high as possible.
After talking with Edwin, Apex Dynamics delivered four PD 090-050 gearboxes that could provide the necessary efficiency, forces, torques and speeds. These gearboxes, with a little adjustment even can withstand the harsh conditions at the South Pole.
Fortunately, the first tests confirm Ter Velde's assumptions and he can start with the next challenge; weight and rolling resistance of the tires.
The schedule
Spring 2016: Start Urban jungle – Youth goes as city roamer seeking valuable residues that form the basis of the vehicle.
Spring 2016: test drives in the dunes and on the beach.
Autumn 2016: construction and testing revised version Solar Voyager.
End 2016: building final version of the Solar Voyager.
Spring 2017: Testing in Antarctic conditions (Spitsbergen).
September 2017: Shipping Solar Voyager to Antarctica.
December 2017: Departure – The expedition departs from Union Glacier in Antarctica.
January 2017: Arrival – Scheduled arrival at the geographical South Pole!
You can help Wilco and Edwin
When asked what they still need to make this expedition a success, Edwin gives a direct answer: "Help us! In my preparation I run into challenges which also must be solved for our whole society for a sustainable future. This expedition should inspire us as a society to change and we can use all the help. I want companies and people to contact me and contribute their bit to achieve our goals"
Of course Apex Dynamics will follow the developments closely and report frequently!
Press release Helmond, March 15, 2016.
More information on the website: www.Clean2Antarctica.com (soon available) and through the Zero Waste Center www.zerowastecenter.eu/initiatieven/extreme-solar-drive/ !