Back to the overview
Customized drive for valve keys Hurkmans Groep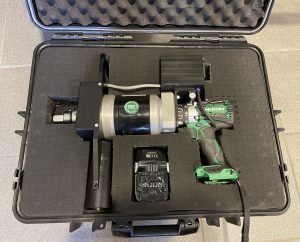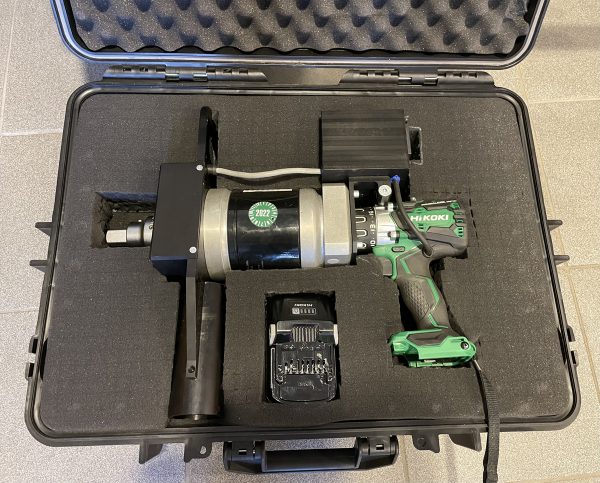 Project leader Eric Brinkhuis of the Hurkmans Groep contacted Apex Dynamics to supply a customized actuator for a newly developed electric valve wrench. Hurkmans Groep's teams have recently been equipped with this electric valve wrench to relieve the physical strain on their technicians.

Electric valve wrench that fits standard equipment for technicians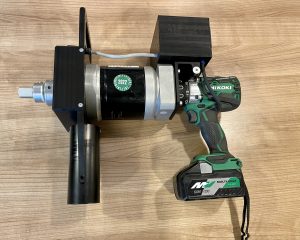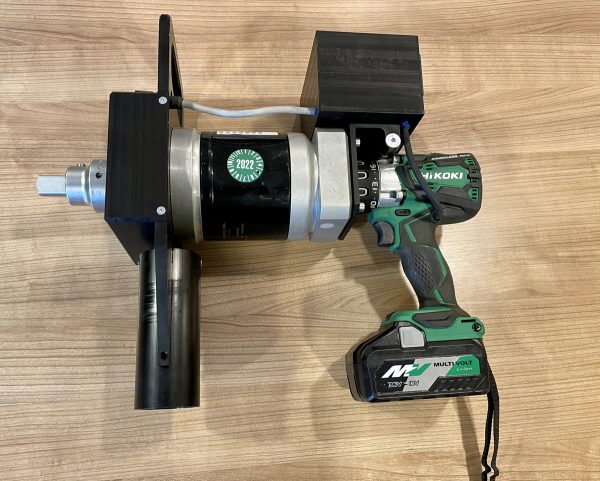 To open underground gas, water and sewer valves, a technician often has to manually turn the spindle 20 turns or more with a long T-wrench. Often the spindle must first be made manageable by turning it open and close again and again with the first strokes. In this way, the technician gets the spindle clean again. But it is heavy work where a lot of force is needed to get the spindle moving, especially the arms and shoulders are loaded heavily by this work. To prevent this, Hurkmans Groep wanted to equip its technicians with an electric valve wrench.
A valve wrench is also called a mobile valve actuator, spindle drivers, spindle wrench or tap wrench and is available in the market in various versions. But none of these valve wrenches can be used in combination with standard batteries with which Hurkmans Groep company buses are equipped.
Drive, transmission with gearbox and housing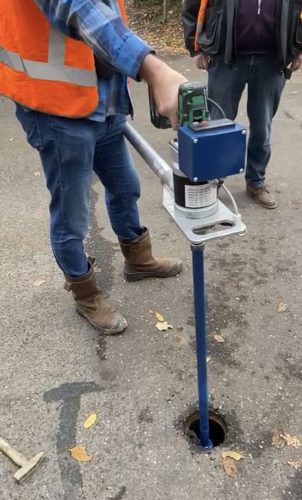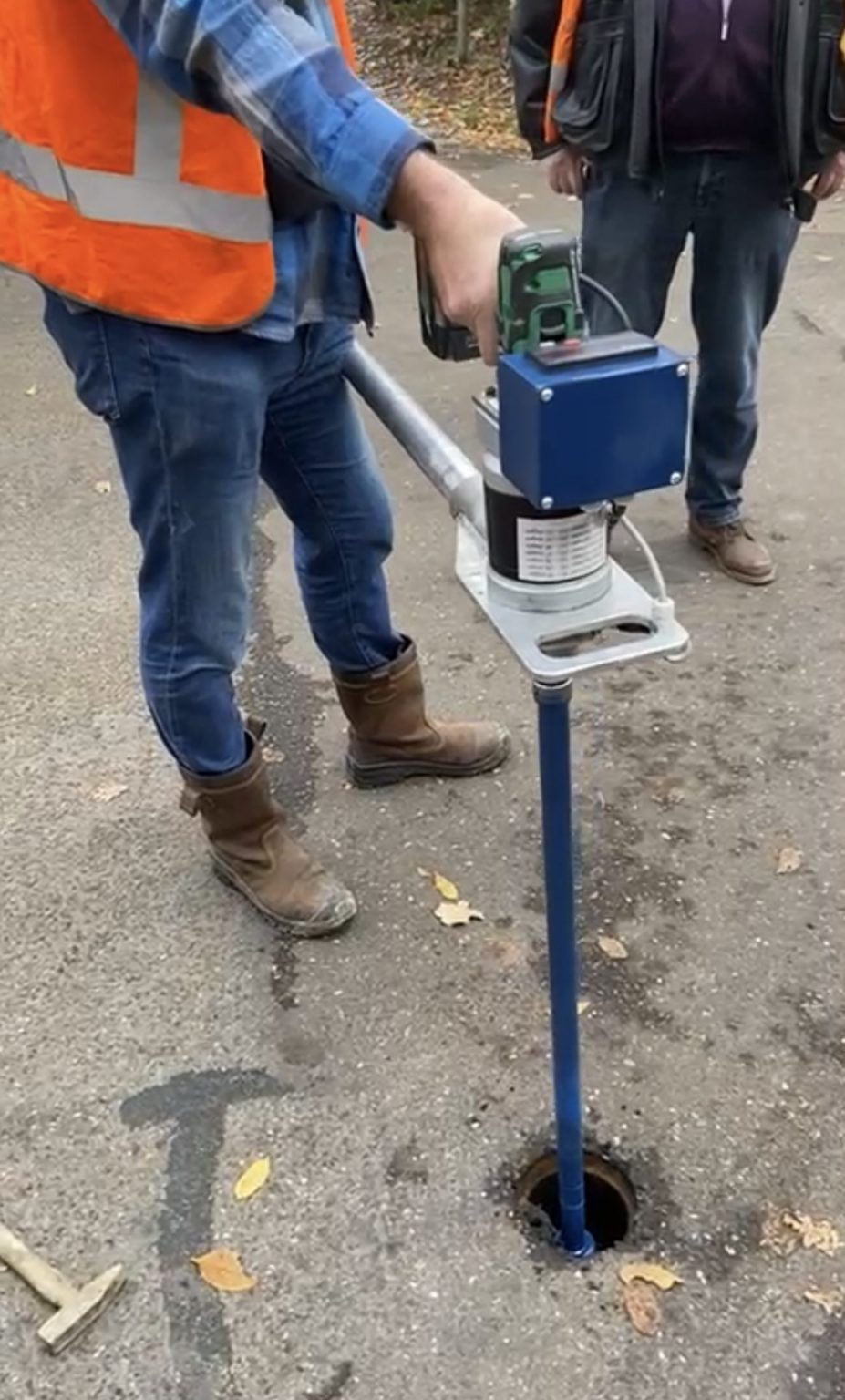 Apex Dynamics selected the drive with the correct ratio, created the torque-rpm curve and designed the housing. Apex Dynamics opted for a PEII120 gearbox, because it can deliver 370 (real) Newton meters and is lightweight. The drive can be set in 40 steps  and the output shaft is equipped with a standard ¾" connection. To absorb the force, a lightweight force arm of 1 meter can be mounted, which can be supported on the towbar of the company van.
In order to count the number of strokes (with a resolution of 0.1 revolution), the electric valve wrench is equipped with an encoder with a large display, so that the valve to be operated can easily be returned to its initial position. The whole is neatly packed in a box, with battery and power arm, but without charger, because these are already provided for in the company vans.
Successfully implemented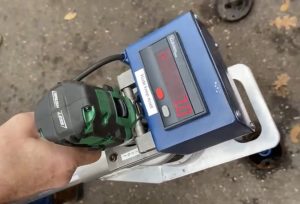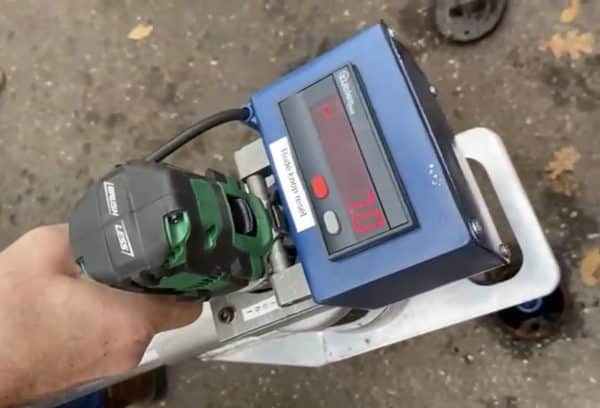 After various designs and many field tests – including a destructive one – the first series of electric valve wrenches was produced and put in the field as a "null-series" with some technicians. The feedback is very positive: the heavy work with a lot of force is over. Fatigue and risk of injury are reduced, and use leads to significant cost and time savings.
About Hurkmans Groep


Hurkmans Groep from Someren is a Dutch family business with 350 hard-working, well-trained employees. They are specialized in the realization of above and underground infrastructure projects and always ensure that projects come to a successful ending without hassle.
Hurkmans Groep has two subsidiaries; Ockhuizen carries out soil drilling, well drainage and press drilling and Mart Geers Limburg is responsible for the construction of interior and exterior infrastructure, particularly for the petrochemical industry.
For more information, contact: Hurkmans Groep or Apex Dynamics.