Back to the overview
David tames Goliath
In 2011 contractor Martens from Oudenbosch, Netherlands took her new John Deere 8345RT crawler-tractor into operation. It is not lacking this giant to strength: his 9-liter engine produces 392 horsepower and uses his impressive performance daily.

This item is written by our partner: VarioDrive Aandrijf- en Besturingstechniek BV, click here for the original article.
How a small 60mm servomotor gives a 392 bhp John Deere crawler-tractor direction!
Peter Martens: "We use the tractor for the tough jobs such as in a corridor felling of the trees while leveling the soil, but also for kilveren (a special form of plough-leveling)."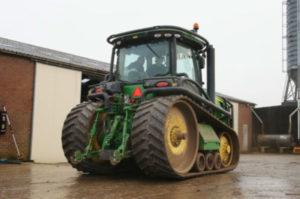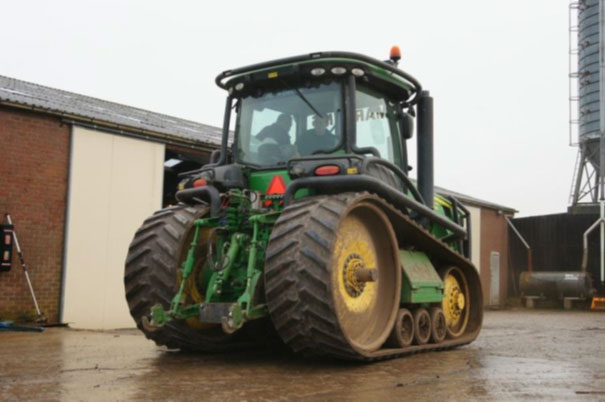 The qualities of the John Deere are outstanding in these jobs. Despite the very easy and smooth operation in the revolving "active seat" with all primary controls in the armrests of the chair located, Peter still lacked something.
Martens: "We use the 8345RT frequently for drilling tree roots. The tractor is then equipped with a big drill behind the tractor and must be monitored continuously by the operator. Due to the revolving seat with its built-in controls this is optimal, except for the steering wheel which is behind the back of the operator during drilling. It would be very handy, so not necessary, if we could also operate the steering wheel from this position."
There was a robust, industrial and above all safe drive and control solution needed to let the crawler tractor keep track in this facing backward position. The additional requirements were that it shouldn't limit the operator in his work and it should be as compact as possible.
For this, a mechanical structure was designed in which a servo motor with an Apex Dynamics gearbox is clicked on the steering-rod. The mounting and disconnecting is a matter of seconds.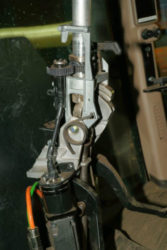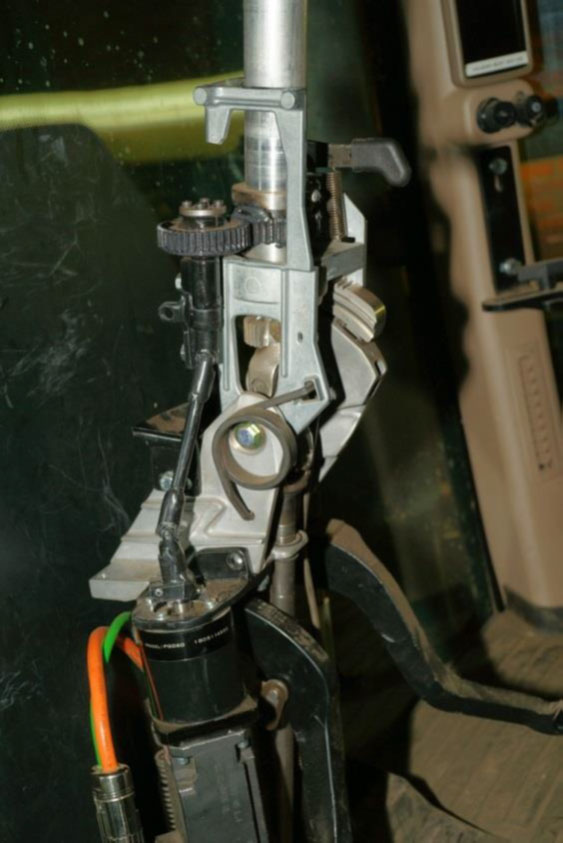 The result : The operator can operate the drill from his facing backwards position and can position the mighty machine with two fingers. Full attention for the job!
Heavy horticultural labour in combination with brute power and maximum precision and control : Apex Dynamics.
Press release Juni 11, 2014, Helmond
Source: VarioDrive Aandrijf- en Besturingstechniek BV, click here for the original article.