Back to the overview
Expansion with 'involute' output shaft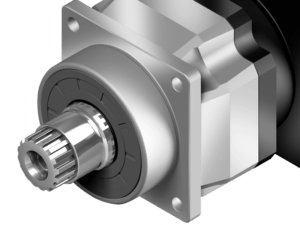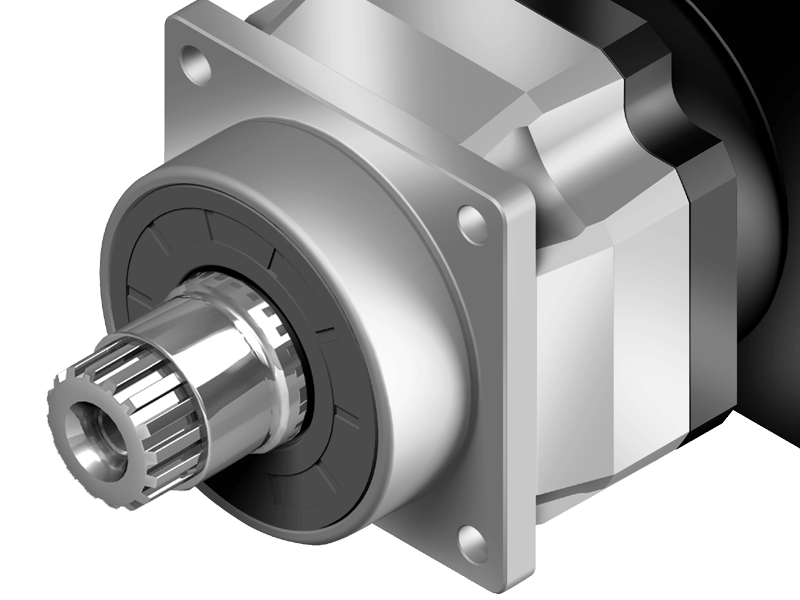 Apex Dynamics has expanded its AB-, ABR-, AF- and AFR- series with a so-called "spline" or "involute" output shaft that complies with the international DIN5480 standard. This makes it possible to transfer very high torques and high dynamics with a small hub.
Gearbox mounting options
The expansion makes it possible for Apex Dynamics customers to choose from 4 mounting options for these series: clamp, shrink, with key and involute.
Of course, each possibility has its own pros or cons:
Clamp (Interlocking)
The choice of clamping between shaft and hub requires a much larger hub diameter.
Shrink (Interlocking)
It's easy, thanks to the j6 fitting, to shrink a hub on the shaft.  But the hub is no longer demountable.
Key (Friction locked)
This connection is usually applied but has three main disadvantages: there is always play (despite the h9 fit), the key often cannot transfer the maximum gearbox torque and the key is sensible to dynamic loads.
Evolute (Friction locked)
The hub remains small but can transmit very high torques with high dynamics, ideal solution for mounting for example a pinion for dynamic applications.
Gearboxes with this kind of shaft are easy to order by replacing the S1 (smooth shaft) or S2 (shaft with keyway) in the Apex Dynamics article number with S3 (DIN5480 shaft).
This option is available immediately and of course can be combined with the Apex Dynamics pinions.
Press Release, 23 Mai 2017