Back to the overview
KF series extension for high-end machine engineering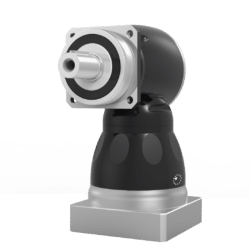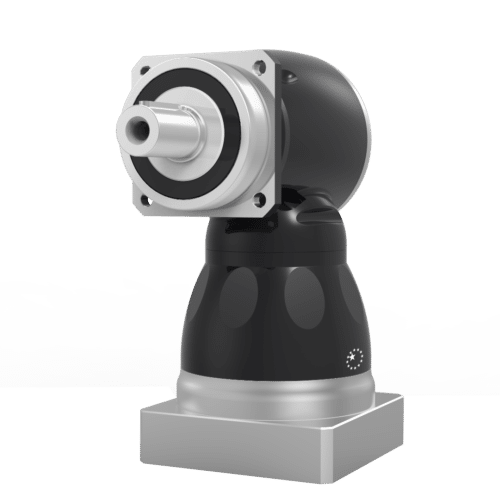 A right-angle gearbox, for example, for precise positioning in high-end machine engineering? Apex Dynamics has recently extended the KF series with a spiral bevel stage for their customers because of it's higher accuracy, smaller size and excellent further specifications.

A machine builder who has been working with our successful AT/ATB series gearbox for many years had a challenge in terms of accuracy and size. He wondered if we could deliver a more compact gearbox with a higher accuracy and a lower backlash in a ratio of 1:1 or 2:1.
KF series with spiral bevel gear
The standard KF series has a hypoid stage with a ratio of 3:1 up to 100:1. But because we often had questions about this at Apex Dynamics, this series has been expanded with a ratio 1:1 and 2:1 by using a spiral bevel gear instead of the hypoid. The extensive experience of Apex Dynamics with the production and execution of these kind of gearboxes ensures that the final specifications of this gearbox is excels above the present market standards:
High nominal and maximum torques:
Low backlash:
High rigidity:
Higher radial and axial loads:
Sizes:
Delivery time:
Ratio 1:1 en 2:1
The KF series with ratio of 1:1 and 2:1 can be selected or downloaded directly from our design tool and can be executed with a smooth shaft or a shaft with keyway. Contact Apex Dynamics for more information, or view our KF-S1 spiral bevel and KF-S2 spiral bevel product page.
Apex Dynamics is happy to cooperate with you about solving your technical challenge. We are able to respond fast and come up with a substantive response to your question and we are naturally happy to do so.