Back to the overview
Standard: Stainless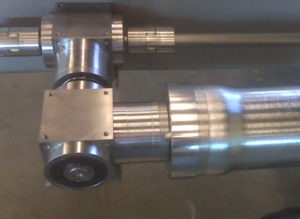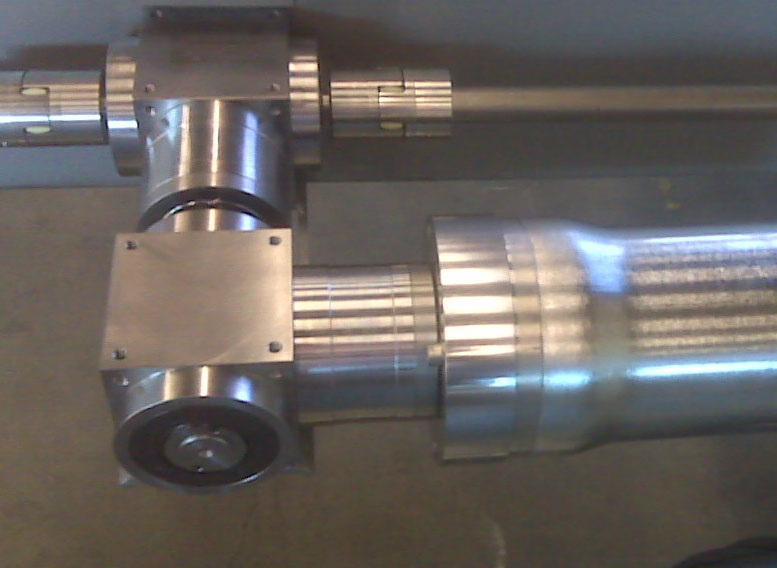 Ideal for the food and beverage industry! Apex Dynamics, manufacturer of high precision planetary gearboxes, has for the food-,  pharmacy and packaging industry gearboxes that meet the tough technical and hygienic requirements for such environment.
The standard range planetary and spiral bevel gearboxes AB-, AD-, AE-, AF- and AT-series come ALWAYS with housing and output shaft (or hollow shaft with keyway or shrink discs) in Stainless Steel. The housing surface of the gearbox has undergone an electrolytic nickel treatment. The motor flange is standard made from aluminium, which is black anodized to a depth of 20 microns.
And if the resistance against corrosion isn't good enough, (like with usage of aggressive  detergents or in an chemical atmosphere) Apex Dynamics can offer the following possibilities:
Adapter plate in Stainless Steel, also for round B5 flanges.
Standard gearbox fully coated with a 4 layer Epoxy Coat of 350 micron thickness.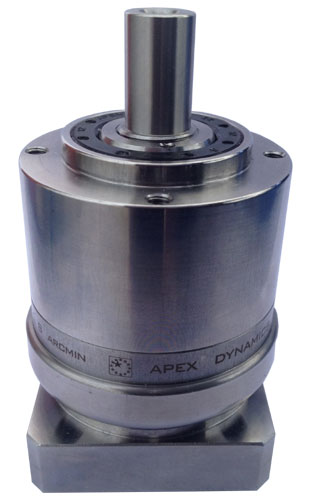 Lubrication of the gearbox with a food grade lubricant (NSF-H1) is an option, and because we use a high-tech lubricant it does not affect the specifications of the gearbox! The seals at the in- and output side are made of Viton with double lip with an encapsulated, vulcanised metal ring for easy traceability.
The standard protection class of our gearboxes is IP65, but we can also offer IP67 as an option.
Why choosing a gearbox of Apex Dynamics in such environment instead of another brand?
Unbeatable price level.
Specifications of the gearbox remain the same, equal torques,
radial forces, inertia, etc., etc..
Due to the experience of Apex Dynamics with this material,
no risk for shaft material fatigue.
Thermally balanced gearbox.
No exception, standard delivery time 2 weeks.
Gearbox information remain readable, these are laser engraved
in the stainless steel.
Apex Dynamics runs faster, also in the food-, pharmacy and packaging industry!