Back to the overview
Project Talaria: TU Delft students build a 1-person helicopter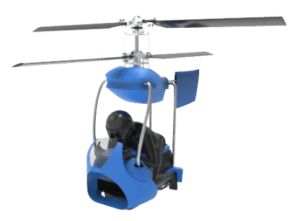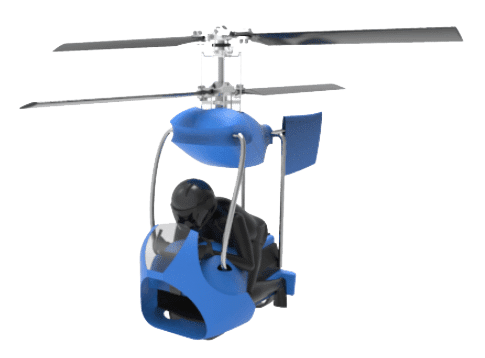 Taking off from your own house and landing at work? This is the future according to the multi-disciplinary team of TU-Delft students. After a year of hard work, the team presented the first prototype on 24 September 2019. We are proudly reporting that an Apex Dynamics gearbox is used in this device! We discuss the drive of this innovative device and the vision of the TU-Delft team.

Revolution in the aviation industry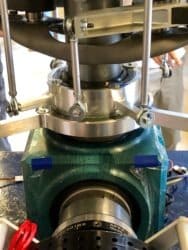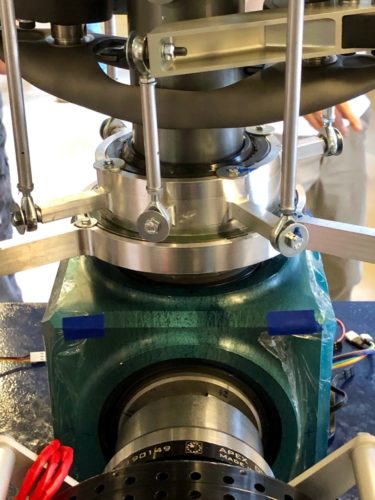 Project Talaria wants to be a spearhead of a revolution in the aviation industry. With a team of more than 30 students from aerospace, mechanical, electrical engineering, industrial design and applied earth sciences, it will turn urban air mobility upside down. Talaria's mission is to design and build an electric ultra-compact, low-noise, high-performance means of transport that can take off and land vertically in urban areas. The team wants to encourage students and the University to develop research and development in this new field.
As the revolution in personal air mobility begins, Talaria will work with businesses, communities, civil authorities and universities to develop an appropriate operational infrastructure. It thinks of safe "Skyways" and landing zones for the personal flight. Project Talaria also has the following technical objectives:
Minimize noise or effects
No emissions
Use of autonomous or semi-autonomous systems to guarantee the highest level of safety and efficiency
Talaria will share airspace with autonomous Drones, passenger vehicles and a wide variety of personal flying machines. That is why they consider cooperation within the Urban Air Mobility Community as crucial.
Proto type: Hermes II – Planetary gearbox drives double bevel gear.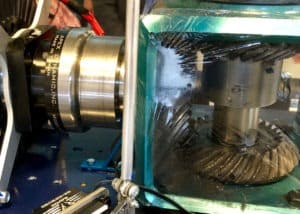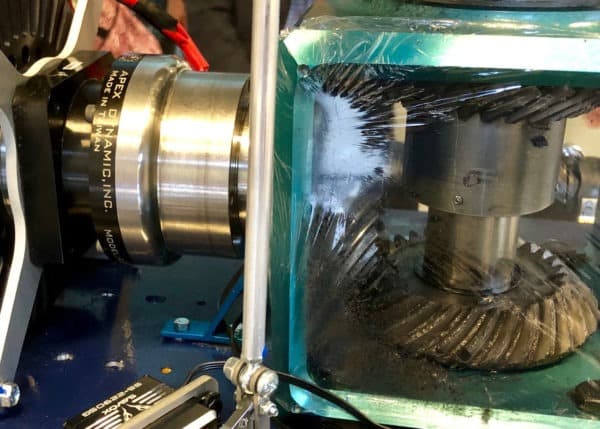 The team has worked hard to optimize the performance of its second prototype, the Hermes II. This prototype required a gearbox between the motor and a double bevel wheel to make the counter-rotating blades. The gearbox is driven by an Emrax 188 motor with a speed of 6,000 rpm. The gearbox can deliver a nominal torque of 160 Nm at 1,200 rpm outputspeed. This unit drives a double bevel wheel, which is mounted in an "open" housing for accessibility and to save weight. This house is sealed with blue plastic protective film. The power unit, the battery pack, has a capacity of 13 kw/hr with a source voltage of 330 VDC. This has its own weight of 64 kg.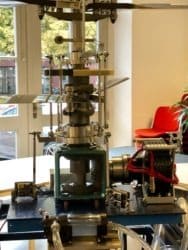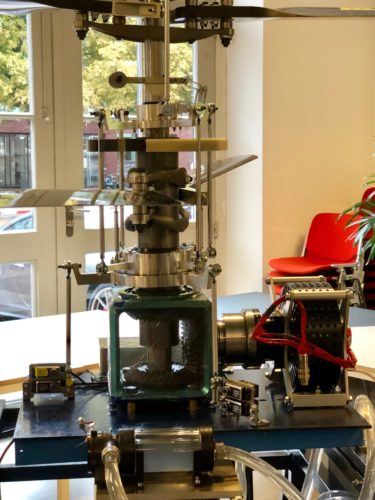 For this application, Apex Dynamics supplied an AE090-004, a gearbox with helical teeth and a rotating input bearing, so that higher input speeds can be achieved. A special lubricant was chosen as the lubricant, which is optimal for long-term or continuous use at high speeds.
Apex Dynamics has committed itself to Talaria as a technology partner and we will therefore follow developments closely.
Keep an eye on the project? More information can be found at www.talaria.aero.