Back to the overview
Production and testing of URE15 started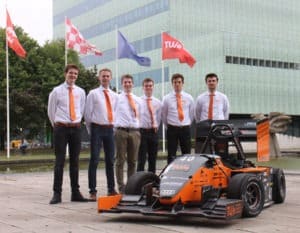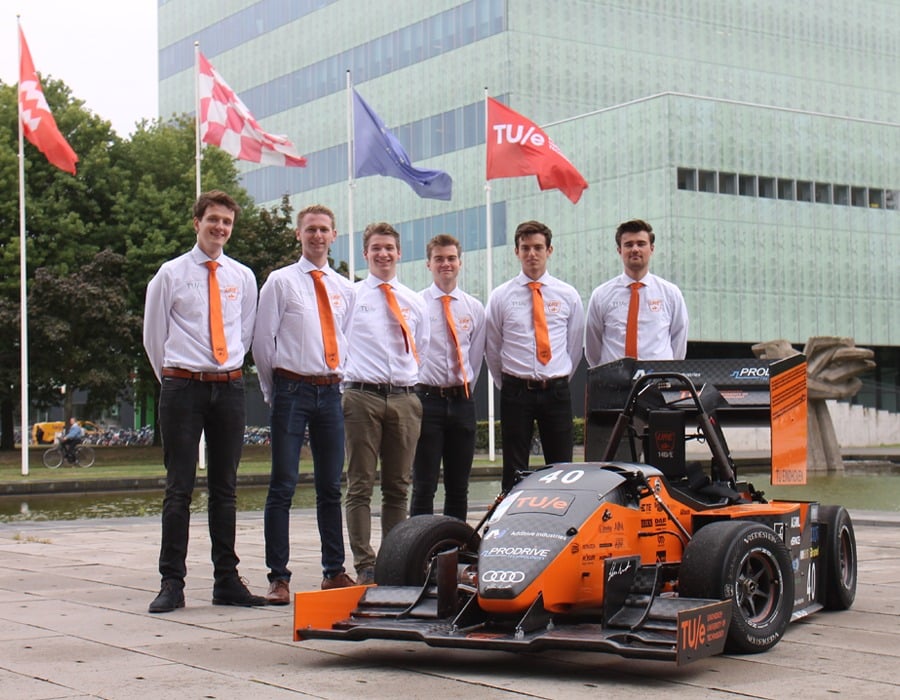 This is already the third year that APEX Dynamics is sponsoring University Racing Eindhoven, the ambitious electric racing team of Eindhoven University of Technology. Every year, the team of 60 students build, test and race a new racing car and push their own limits. This year, Driverless racing is on the program again. How will the team ensure that this runs smoothly? We talk with Team Manager Tom Oosterholt about this process.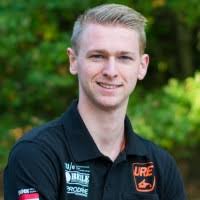 This year, University Racing Eindhoven is again working with a team of around 60 students on an electric and autonomous racing car. The management is in the hands of a 6-member board in which 5 members are mainly concerned with all technical matters. We speak with the sixth member, Tom Oosterholt. This year he is Team Manager, last year he was was working part-time on the Aerodynamics of the racing car.
"I came to URE via Dion Engels [the Team Manager of 2018] and this year our roles have actually changed," says Tom. "I went from Aerodynamics to Team Manager while Dion just switched from Team Manager to Suspension. We both learn in new areas, but remain active within URE. That is very normal within this team, even former students often remain involved with the team, for example from their new positions."
From design to production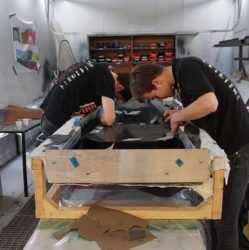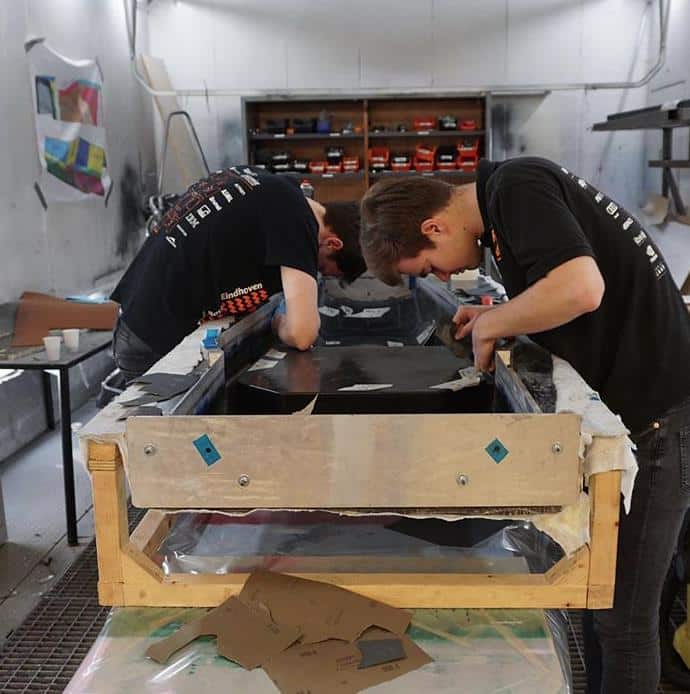 The team celebrated the completion of the design phase around Christmas and is currently busy with the production of the monocoque, the cockpit and load-bearing construction to which all components are attached. URE always builds this component for 99% in-house and is leading in the production process of the new car. The completion of the monocoque is always a moment for a party, because the rest of the parts can be added to this important construcion.
"Our target date for the completion of the car is the end of April/beginning of May," Tom says cautiously. "It is still too early to mention a hard date, but we are again striving this year to make as many meters as possible for the first race. Certainly now that we are installing a completely new suspension and with the aerodynamics being completely renewed, a test of about two months would be ideal."
Test and improve
Tom's story shows that the team has worked hard to optimize their testing and improvement processes. "The focus this year is on reviewing designs and components on time, with both experienced members and external companies. With this we hope to catch any problems as early as possible in the process."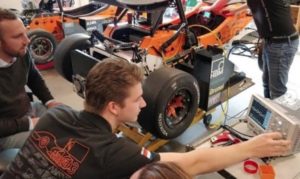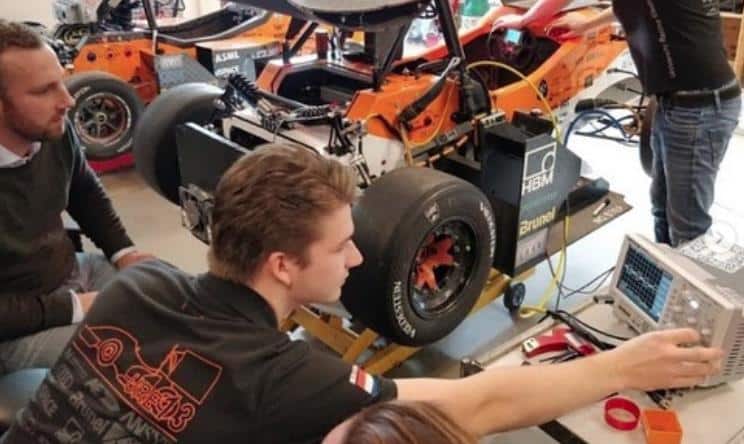 The first race in the Netherlands has no driverless class and the first test for this URE is therefore an electric race with driver. "But our main goal this year is to drive driverless at the competition and participate in all dynamic events. We are already qualified for the Dutch and German race but our participation in other events will only be determined by a test soon. That is still exciting."
Physicist or manager
Tom studies physics but does not see himself as a future researcher: "Aerodynamics was of course in line with my studies, but my role as a team manager was not at all. But I don't see myself as a researcher in the future either, I want to work in business and then leadership experience, such as I can gain at URE this year, is of great value. Good performance as a team is of course what we all want to achieve, but of course everyone wants to learn as much as possible."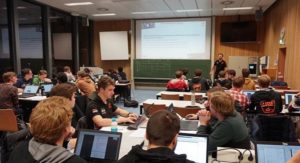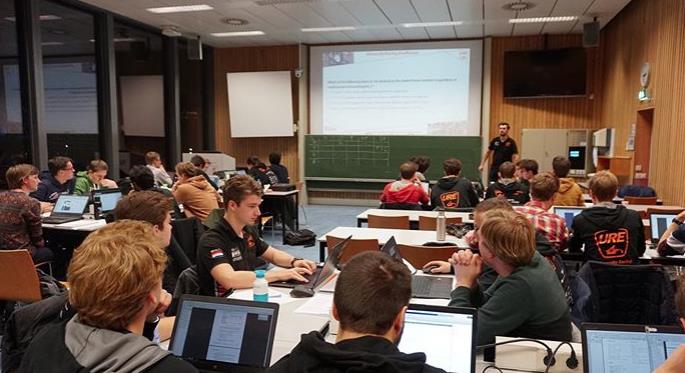 And that is why Apex Dynamics is involved with University Racing Eindhoven for the third year already. We want to contribute to stimulating the passion for technology among young students. As a market, we move forward if young people are better able to find their way to challenging technical jobs and positions.
Also this year we follow the URE team and keep you informed of the latest developments.