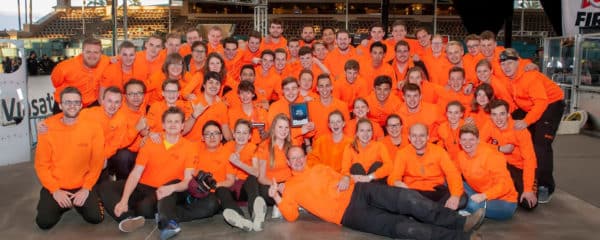 Apex Dynamics BV is proud sponsor of Team Rembrandts 4481.
Rembrandts STEAM Foundation is a Dutch Non-Profit organization that started as the First native Dutch robotics team, also known as Team Rembrandts. Team Rembrandts, team 4481, is a robotics team located in Eindhoven with students from Fontys University of Applied Science, Zwijsen College and Heerbeeck College. HBO, WO, MBO and High school combined all together.
FIRST, For Inspiration and Recognition of Science and Technology, is an organization that organizes a series of 4 different robot competitions each year. With the aim to stimulate children young people in the field of Science and Technology. The latest and most advanced competition in this series is the FIRST Robotics Competition, where Team Rembrandts is a proud participant.
Click here for all information about this enthousiastic Team Rembrandts