Back to the overview
Stainless steel gearboxes with ATEX certificate for Tanis Confectionery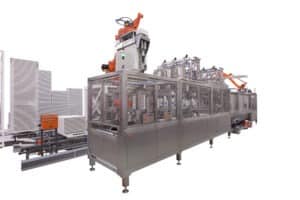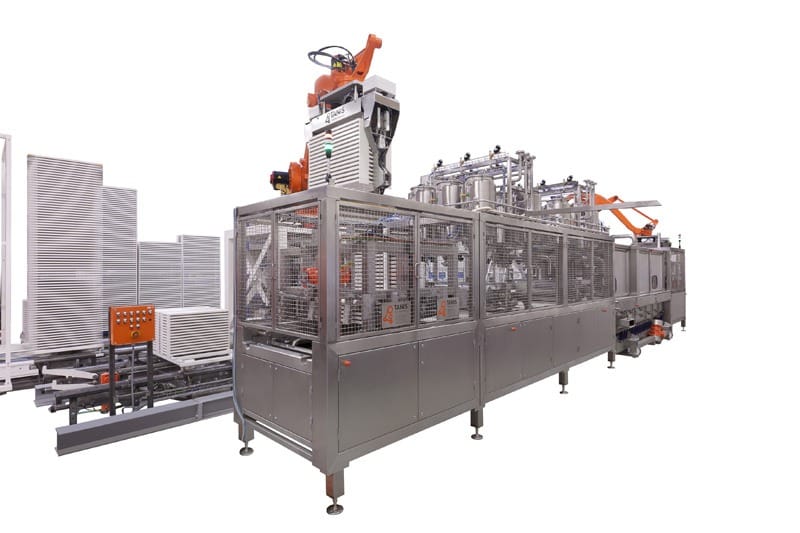 To engineer and produce a high-quality, safe production line for gummy candies.
That probably sounds like a nice and tasteful question, but in practice it certainly takes a lot of technical effort. The food industry has the strictest safety requirements and this application was also located in an explosive hazardous environment.
Which gearboxes are the best choice for this?
A wide variety of gearboxes from Apex Dynamics are standard made of stainless steel, that's our standard, but what other requirements are there? Together with the engineers from Tanis Confectionery, Apex Dynamics came up with the best solution.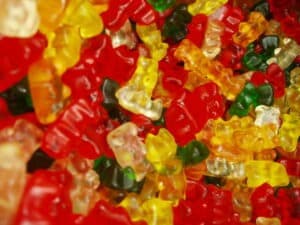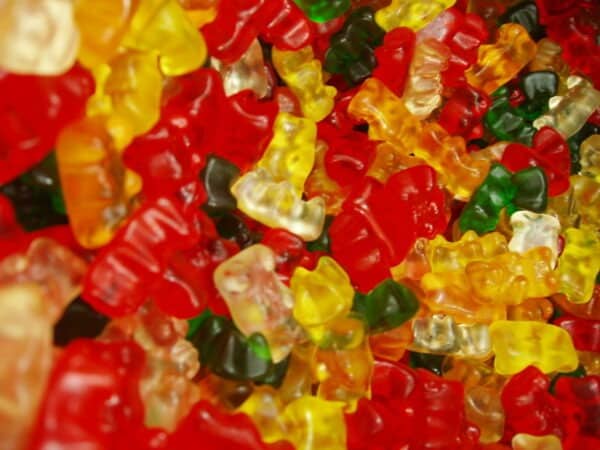 The engineers of Tanis Confectionery, world leader in providing total solutions for the confectionery industry, contacted Apex Dynamics with a very special request: a number of low-backlash drives were required for a new to develop Tanis Molding line. This production line makes a gummy candy from a liquid candy mass, which is poured into a mould of starch and finally cools down to the final product (for example the gummi bear).
Why is this request special? Because there is a long list of stringent requirements.
Requirements for the low backlash gearbox
| | | |
| --- | --- | --- |
| Stainless steel version | : | The gearbox had to be completely made of stainless steel due to the strict hygiene standards at the customer. |
| Food grade lubrication | : | The gearboxes had to be equipped with food grade lubricant, so that dangerous contamination of the lubricant on the candy can never occur. |
| ATEX Certificate | : | Because work is done in an environment where a dust explosion is possible, all products had to be ATEX certified. |
| American motors | : | Very special, American motors are mounted, which of course had to fit to the gearboxes. |
| Worldwide support | : | Tanis Confectionery delivers worldwide, so it was also a requirement for worldwide support from the manufacturer. |
| Short delivery time | : | Possible short delivery times |
Right-angle bevel gearbox and straight planetary gearbox

Together with Apex Dynamics, they opted for right-angle bevel gearboxes from the AT series with a hollow output shaft and in transmission ratios 1: 1 and 10: 1. In addition, a number of straight AE planetary gearboxes were selected.
All gearboxes have helical or spiral bevel teeth and, in addition to a stainless steel housing, also a stainless steel output (hollow) shaft. The low backlash solutions from Apex Dynamics "checked all the boxes". Many installations all over the world are already running to full satisfaction.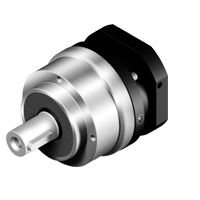 If you have any questions about the different options in production lines for the candy industry, please contact Tanis Confectionery.
Do you have any other questions regarding your own solution for mechanical drive systems? Please contact Apex Dynamics.
About Tanis Confectionery


Tanis Confectionery is the world leader in providing total solutions for the confectionery industry. The Oosterhout-based company designs and supplies tailor-made total solutions for the production of candy worldwide. From the ingredients to the finished product, Tanis Confectionery is unique in providing all the necessary equipment for this process.
In addition to supplying the machines to customers, they also have a highly specialized team with years of experience in candy making. This team of experts is deployed to assist customers in producing new recipes or improving existing ones. Tanis Confectionery has already attracted many satisfied regular customers in this way and its largest sales market is America.
Photo Gummi bears by stef ~ from FreeImages