Back to the overview
Apex Dynamics' contribution to technical course gearboxes
Which fast developing market requires small gearboxes, mounted directly to servomotors?
Of course, the development of Robotics and Mechatronics. For example, when the output shaft of a high-precision gearbox directly drives a robot arm, it is crucial for young engineers and mechanical engineers to have enough knowledge and experience of gearboxes when you want to work in this rapidly changing field. Particular for specialized education in gearboxes there is little attention payed, that is why we have joined in to a special initiative of association FEDA: The technical course gearboxes.
Importance of gearboxes in a drive system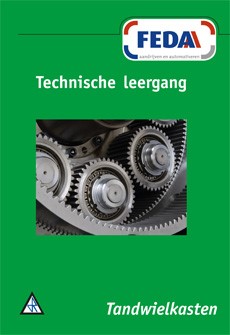 Apex Dynamics delivers only mechanical devices, specifically gearboxes. A gearbox is always a relatively small part in a complete drive system. But for us, and also for the whole drive system, it is essential. Therefore we find it important that our customers are well aware of the technology we use.
In addition, for Apex Dynamics it is very important to train "young professionals", of course specifically in the mechanical engineering field. We see there is little attention given to the technical training of specialized gearboxes.
Initiative of association FEDA
Mainly for this reason Apex Dynamics immediately agreed to cooperate when the association FEDA (Federatie Aandrijftechniek) came with the idea to release a book specifically about gearboxes.
Together with some mechanical FEDA colleagues we worked hard on this Technical Course with the very nice result, this book: Gearboxes (in the Dutch language: Tandwielkasten).
Specialization gearboxes in MBO-training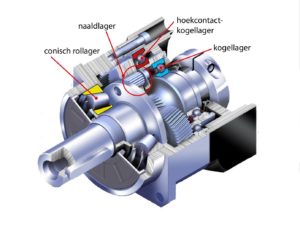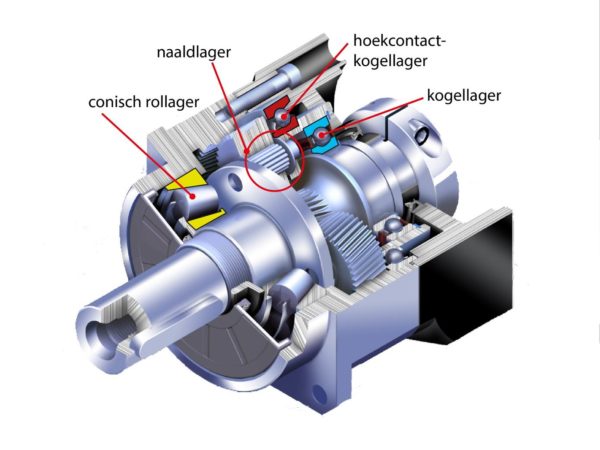 This book is in addition to other technical courses offered for technical education and will definitely going to be used in the future training at school. Of course the book can also be purchased separately for personal interest.
This technical course focuses on gearboxes, an important link in many driving systems. Thinking of gearbox it is often considered as mainly large products and of course such expanded power transmission get a lot of attention in this course.
Due to the developments in mechatronics and robotics, there is also a need for small, direct mounted, low backlash gearboxes. The output shaft of the gearbox is driving directly a robotic arm or other automated part. This is the area where Apex Dynamics can offer attractive solutions.
Basic technology about gearboxes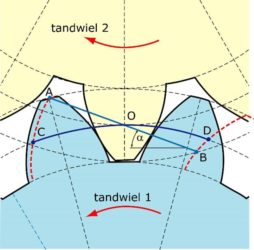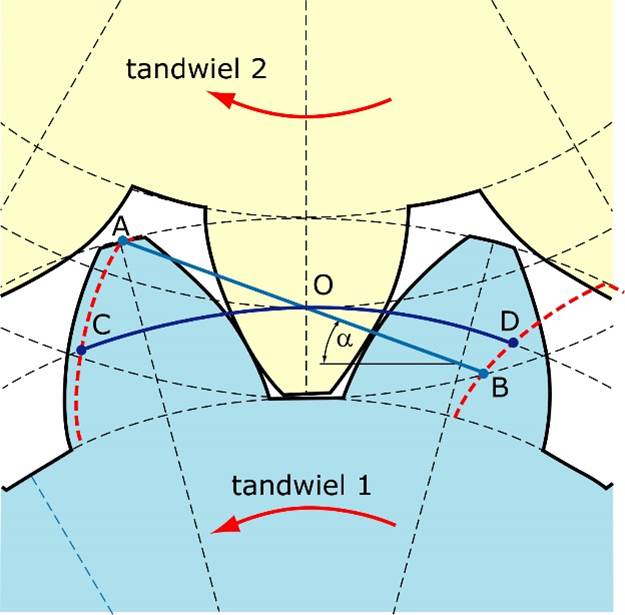 In this book about gearboxes the most important physics concepts are mentioned such as load, torque and speed applied in drive systems, as well as the basics of different types of gearboxes. From this basis, the different types of gearboxes and specific characteristics and applications are explained.
Following topics are handled:
selection of gearboxes and calculation examples;
mounting;
maintenance;
lubrication;;
commissioning.
This book is a must for anyone who engages gearboxes. It gives basic knowledge about this beautiful piece of mechanical technology.
Content Technical Course: Gearboxes:
The drive system
Gearbox Transmissions
Helical and bevel gearboxes
Straight and right angle gearboxes
Helical and bevel planetary gearboxes
Worm gearboxes
Geared motor
Other gearboxes
Lubrication of gearboxes
Engineering, maintenance, installation and commissioning of gearboxes
Selection of a Gearbox
Unfortunately this unique book is only published in the Dutch language. We write this article in English to show Apex Dynamics does more than only selling gearboxes. We also try to share our knowledge to the young professionals, our future customers.
Also in education, Apex Dynamics runs faster!