Back to the overview
Apex delivers 15.000 gearboxes … A.S.A.P.!
Recently Apex Dynamics received a very special request: can you deliver 15.000 right-angle gearboxes as soon as possible! Normally you can only dream of such kind of inquiries, now we just had to do it. The customer happened to be an Asian manufacturer of high-end mobile electronic devices that makes components among other for Apple. The gearboxes are used in the automated production of these devices.
Obviously, beside Apex Dynamics also other suppliers of servo gearbox in the Americas, Europe and Asia received this inquiry. But the decisiveness of Apex Dynamics proved to be decisive.
"We need 15.000 right angle gearboxes, A.S.A.P.[…]"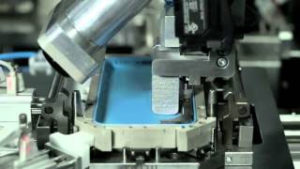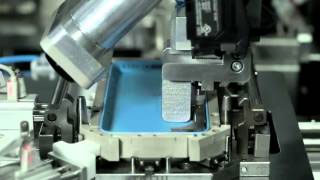 Apex Dynamics was in fact the only party able to deliver the whole production lot within the requested time-frame! There were several suppliers competing on price or quality with Apex but none of them were able to guarantee this delivery time.
Why Apex Dynamics
You can summarize the philosophy of Apex Dynamics in one sentence and it clearly shows why we are the only one to be able to fulfil this request: A good product should consist of: quality, price, lead time and service. According to us, the mix of these elements determine the quality and correctness of this statement. Specifically, the following combination of factors was decisive:
Apex Dynamics has a reputation of high consistent quality and reliability.
Local service and support.
Ability to deliver this number within the time span.
Good price / performance ratio.
Running faster means: flexibility and service
There is another aspect that we would like to highlight, an aspect which is easily forgotten; the impact on our customers. What kind of impact has such huge order on the delivery times of our other customers? Zero. None of our customers had to wait even one day longer for his products. In other words, "Yes, we want this order. No, this may NEVER effect our other clients."
Apex Dynamics has an average output of 25,000 gearboxes per month. Manufacturing 15,000 extra gearboxes and to delivery it is a very significant additional claim for production. To achieve this without affecting the lead time and service to our other customers is something we are very proud of.
It underlines our slogan 'Apex Dynamics runs faster " but not only underlining, it makes him bold!
Press release Helmond, November 26, 2015