Back to the overview
Special Applications : Air Hockey robot
Who will beat this airhockey-robot? TMC Group is a Consulting & Engineering company with an unique business model. About 460 high skilled entrepreneurs, specialists and advisers are posted on a project basis for various customers. TMC's clients are mainly OEM, research centers and its suppliers and are positioned within the semiconductor and solar system technology, medical and defense systems, copying and printing, automotive, machine engineering and oil & gas industry.
A number of enthusiastic entrepreneurs working within TMC are united in TMC Entrepreneurial Lab to start an internal project, the Eye Catcher project.
The aim of this project was to develop an 'Eye Catcher', to attract attention at technology and job fairs. This Eye Catcher is a self-designed Air Hockey Robot. The robot is using a camera above the playing field of the air hockey table to determine the position of the puck and calculates on basis of the movement of the puck how to stop it or to attack and score against a (human) opponent. The Eye Catcher team designed and assembled the robot and also implemented the image processing and motion control. The group also developed an innovative offensive and defensive strategies to control the robot.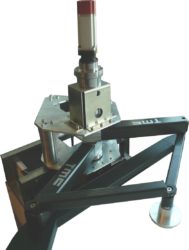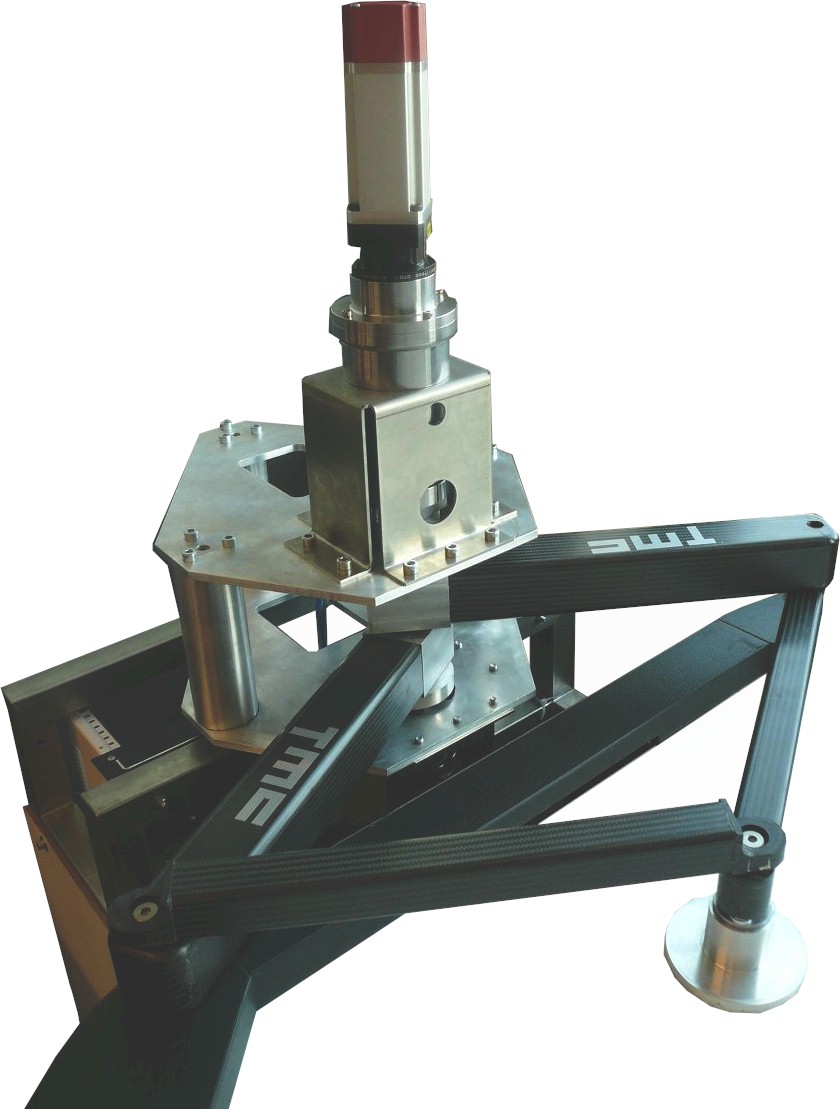 The network of TMC is actively used to promote this project and to keep it on track. There is collaboration with the Technical University Eindhoven, and Fontys Hogescholen, but also with companies in the region for manufacturing and supplying components. Apex Dynamics has advised for the dimensioning of the drive and motion parts. Ultimately is opted for an AE-series planetary gearbox because of its high power density and low noise. The current configuration of the servomotor and gearbox provides a high performance robot, which will certainly attract attention on several events!
On March 24, 2011, TMC Mechatronics Mechatronics attended at the Hightech Mechatronica 2011 event in Veldhoven and demonstrated the Air Hockey Robot. Almost without exception all "human" opponents were defeated by the robot.
Perhaps you will find the air hockey robot at an event soon, we challenge you to beat the Air Hockey Robot!
Thanks to Thijs Kniknie, Team Leader of Project Eye Catcher TMC Mechatronics