Back to the overview
Apex Dynamics presents smart lubrication system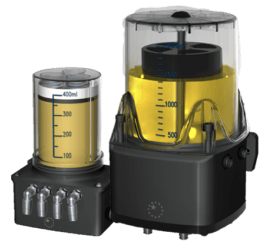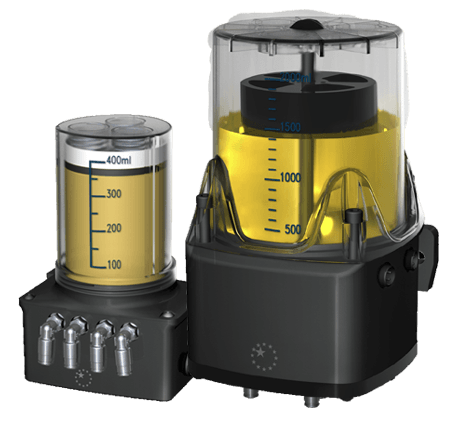 Apex Dynamics presents a fully automatic smart lubrication system to automate manual (or absence of lubrication) for moving parts. Customers increase their productivity because there is less risk of components running dry, resulting in expensive downtime and repair. In addition, the system is more environmentally friendly, safer and more efficient. The pump can be used to lubricate rack and pinion drive systems, linear guides, ball screw and bearings.
LUG-series a fully automatic lubrication system
The LUG (Lubrication Unit Grease) series consists of 10 successive lubrication units with 1 to 5 pumps, suitable for 1 to 40 lubrication points. And of course we supply the corresponding hoses, nipples, connectors, valves, etc., so that a complete lubrication plan can be installed. We also supply PU pinions with straight and helical teeth to completely lubricate rack & pinion systems. With this fully automatic lubrication system you increase productivity because there is less risk of components running dry, with expensive downtime and repair as a result.
The advantages of a fully automatic lubrication system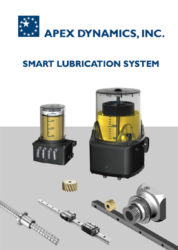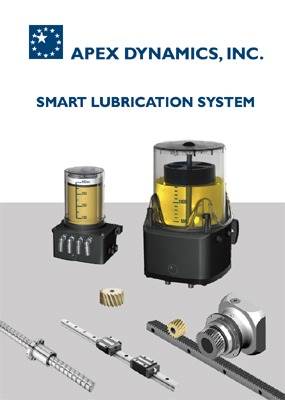 This system has the following advantages:
Environmentally friendly, because there is less waste, less lubrication consumption and it is energy saving. The lubrication interval is programmable via the PLC or manually
Safe because it keeps your people away from dangerous areas
Easy, the system monitors itself and gives a warning in case of malfunctions via the PLC
Cost-effective, with a payback period of a few months
More productive, because you have less to do with production down time, which improves the efficiency of the installation
Unique applications
Not only can this pump be used for the lubrication of rack & pinion systems, but also for linear guides, ball screw, bearing blocks, sliding surfaces, etc. But also for completely different applications in which lubrication is important, and you do not want too much lubricate. For example:
Automatic proofing systems for bakeries
Paternoster systems
Lift platforms and movement platforms
Manufacturing companies with many automated systems
XYZ tables
Running belts
In addition, we can supply the dispensors, connectors, and valves in nickel-plated copper and stainless steel, so that they can be used in any branche.
Various lubricants
With the lubricant there is a choice of normal, food grade or low-temp grease, all with an NLGI-2 viscosity, in containers of 400cc and 2000cc. Of course, we can also supply empty hoses so that customer-specific lubricants can be used.
Do you want a lubricated offer? Please contact Apex Dynamics!