Back to the overview
Apex Dynamics proud sponsor of University Racing Eindhoven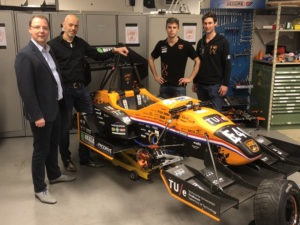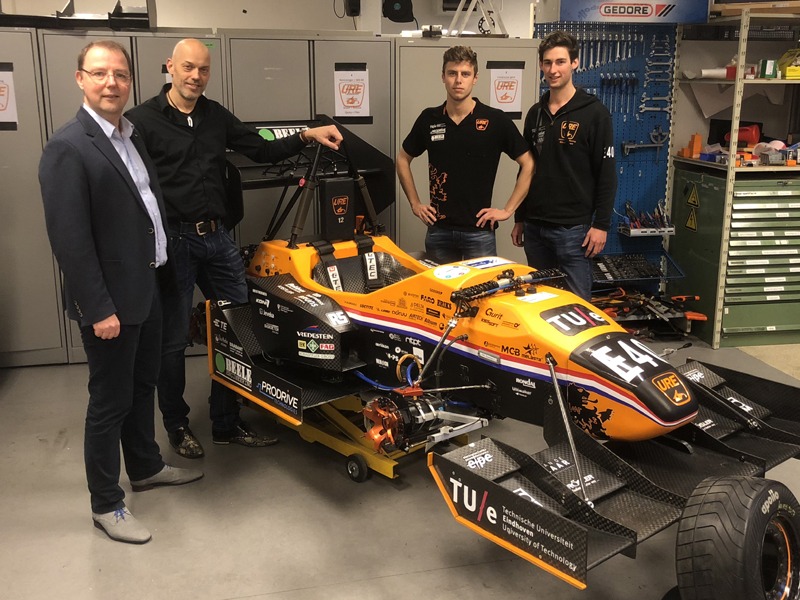 Apex Dynamics BV is from this year on proud sponsor of University Racing Eindhoven.
This serves two goals, we can make students enthusiastic about (mechanical) drive technology while underlining our social involvement. We not only support the student team financially but also transfer a lot of knowledge and expertise in the field of mechanical drive technology and everything else that comes with such a competition.
University Racing Eindhoven (URE)
University Racing Eindhoven (URE) stands for technological innovation, teamwork and a passion for engineering. By competing in the Formula Student competition, the world's largest engineering design competition, we try to push ourselves and our cars to new limits!


Using a combination of the engineering skills of all the members of the team and some help from sponsors, they are able to build a high-tech revolutionary electric Formula-style racecar every year.
Overall, URE is a great place to gain experience in designing, manufacturing and tuning the racecars of the future and being a team player in an environment of highly motivated engineering students.
Formula Student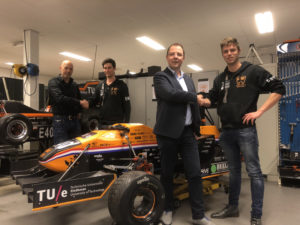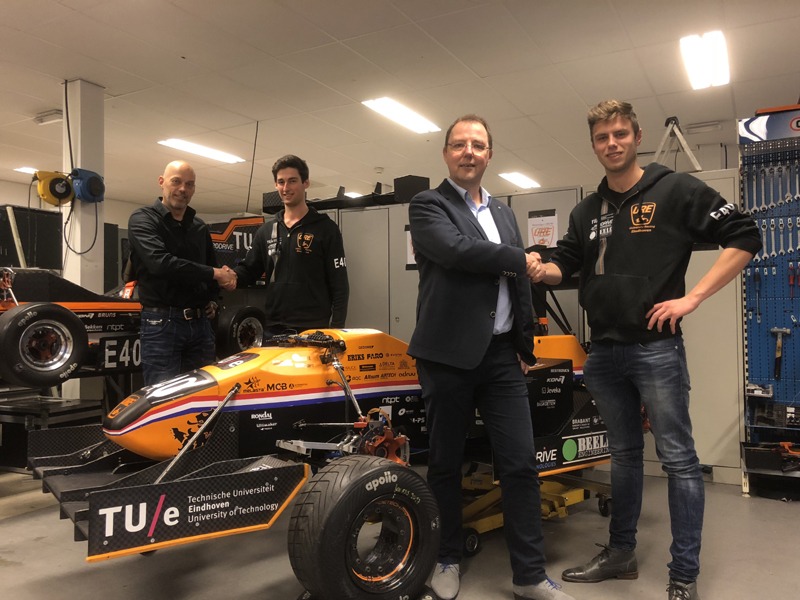 The concept behind the Formula Student competition is that a fictional manufacturing company has contracted a student design team to develop a small Formula-style racecar. The prototype racecar is to be evaluated for its potential as a production item. Each student team designs, builds and tests a prototype based on a series of rules, whose purpose is both ensuring on-track safety (the cars are driven by the students themselves) and promoting clever problem solving.
Worldwide events
The competition was introduced in 1978 in the USA. Since then, it expanded towards other countries and continents. Nowadays, nearly 600 teams participate in Formula Student events all over the world!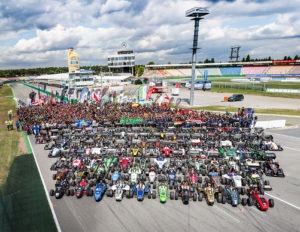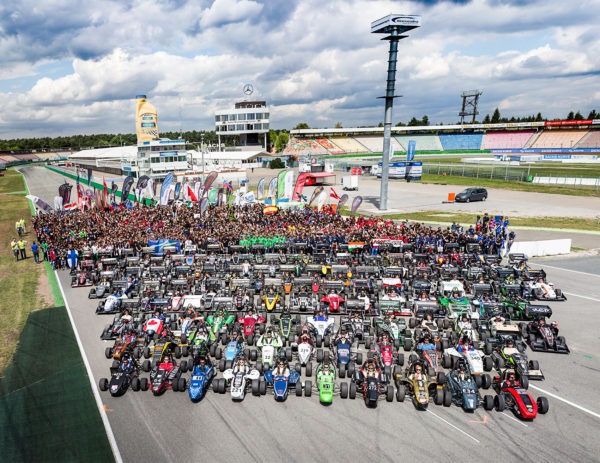 In addition to these events, various sponsors of the competition provide awards for superior design accomplishments. For example, innovative use of electronics, recyclability, crash worthiness, analytical approach to design, and overall dynamic performance are some of the awards available. At the beginning of the competition, the vehicle is checked for rule compliance during the Technical Inspection. Its braking ability, rollover stability, electrical safety and noise levels are checked before the vehicle is allowed to compete in the dynamic events (Acceleration, Skidpad, Autocross and Endurance).
Formula Student encompasses all aspects of a business including R&D, manufacturing, testing, marketing, management and fundraising. Formula Student takes students out of the class room and puts them in the real world.
Contribution of Apex Dynamics
Apex Dynamics contributes to the success of the student team by not only financial support but also the transfer of know-how of mechanical drive technology and all other aspects that come with such a competition. Of course, we also closely monitor the URE team through a special web page and various social media.
Helmond, january 2018