Back to the overview
New factory – Apex Dynamics expands its production facility
Update – The new factory is almost finished, see the photo on the right. Dynamics runs faster for its customers and may, because of this, again look back on a very successful year. This most likely means a greater demand for our products in 2014, but as you 're used to, we don't stand still. Therefore, we just started the construction of a completely new plant, a stone's throw from our current facilities. In addition to an expansion of the existing production location, this is the location where the production will start for the exciting new products that we will launch in 2014. We proudly present you here the first information.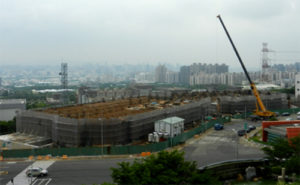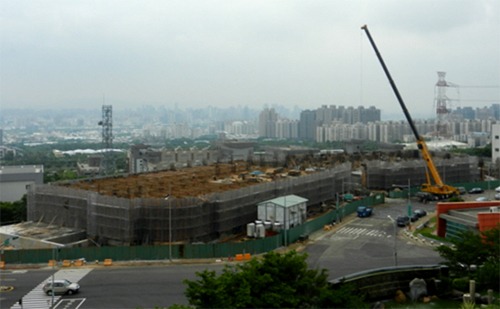 You may remember that we also reported in 2009 a new production facility. During that year the production at this factory with a total production area of 70,000 m2 has started. Meanwhile, we use almost the full capacity of this location and it was time to expand. The new location , which we call 'Werk 2' , covers 12.500 m2 over 3 floors and soon we are going to ship soon the first 40 machines from Europe! If that ain't running faster!
Like the first factory, this new plant is designed to be very energy efficient. Issues like solar power and heat-recovery systems with a solid climate control are vital, but also recycling has drawn our attention. The entire plant will operate according to the ISO14001 standard and is fully earthquake-, typhoon- and tsunami-proof .
What unique new products we will introduce in 2014 ? You will hear soon from us….
Press release February 12, 2014, Helmond