Back to the overview
ATEX 2014/34/EU
Per April 20, 2016 an new ATEX Directive 2014/34/EU is valid. The entire range of Apex Dynamics high precision gearboxes is certified according the new ATEX Directive 2014/34/EU and is available for immediate delivery.
Our ATEX Certificate and the belonging documents of SIRA certifying authority can be downloaded here.
But what is this ATEX directive about?
In environments where explosive or flammable atmospheres (gases, vapors or dust) are present, ATEX (ATmosphères EXplosibles) certified products must be used. Examples of such environments are printshops, food processing, wood- or other organic processing, car-painters and last but not least the petrochemical industry.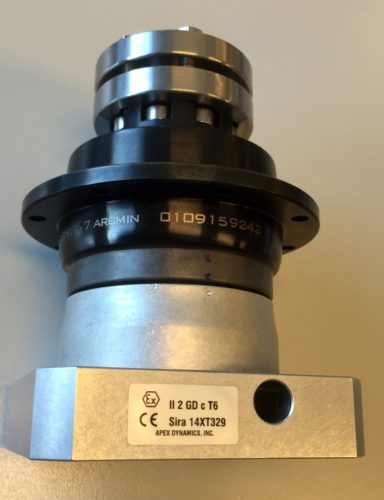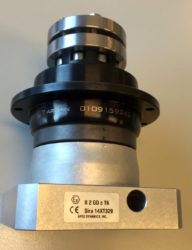 The two ATEX directives – ATEX 95 (94/9/EC) and ATEX 137 (99/92/EC) – discuss the equipment and the user safety.
The latest version of this Directive (ATEX 2014/34/EU) was published in March 2015 by the European Parliament and from April 20, 2016 is mandatory across the EU.
The high precision gearboxes of Apex Dynamics can be ATEX labeled upon request, but what is on the label and what does it mean?
II 2 GD : Product conforms to Class ATEX Group II Category 2 Gas and Dust
T6 : Temperature class 6 = Temperature to 85 degrees Celsius.
SIRA 14XT329: SIRA Certification Authority / File 14XT329.
For more information, please contact Apex Dynamics.
Press release Helmond, May 17, 2016.