Back to the overview
Exhibition World of Technology & Science (WoTS) is postponed to 2021

After careful consultation with its partners, the organizing branche organization FHI has decided to postpone World of Technology & Science (WoTS) 2020 to 2021 due to the measures taken in the context of the corona virus.
World of Technology & Science 2020 would take place from Tuesday 29 September till Friday 2 October 2020 in the Jaarbeurs Utrecht. The decision to move WoTS to 2021 provides clarity to all exhibitors and visitors of this exhibition.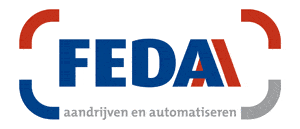 FHI made this decision together with its partners; including FEDA.
APEX Dynamics BV, like the previous edition, would participate in the FEDA Pavilion in 2018.
In the coming months, all possible options for autumn 2021 will be explored. The aim is to create a great trade fair for exhibitors and visitors where everyone can meet again to create business together. FHI will keep in close contact with its partners, exhibitors, visitors and other stakeholders regarding further developments.
World of Technology & Science is the largest industrial trade fair in the Benelux. Five worlds of technology and science come together in this title: World of Automation, World of Laboratory, World of Motion & Drives, World of Electronics and Industrial Processing