Back to the overview
Apex Dynamics on the front wing URE17 of University Racing Eindhoven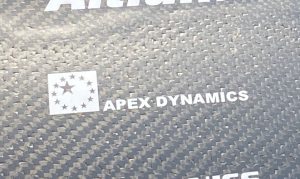 University Racing Eindhoven (URE), the prestigious student team celebrating its 20th anniversary this year, has made an exciting announcement. On Thursday 8 June, the URE17, the latest racing car with which URE is competing for victory in the Formula Student competition this year, was festively unveiled. This double milestone marks an important moment in URE's history and sets the tone for a promising racing season.
Festive unveiling of new race car (URE17)
The entire URE team, sponsors, partners, friends and family gathered at the High Tech Campus in Eindhoven to attend this festive unveiling. The strip of the High Tech Campus was transformed into a race track. A look back at the rich history of URE was given by (former) drivers of cars such as the URE06 and the URE09. With their impressive performances and successes, they showed what the team has already achieved in the past. As the sun shone high in the sky, the spectacular showcase took place. The former drivers demonstrated the speed and agility of the URE06 and URE09, reminding those in attendance of URE's fearlessness and determination to push their limits.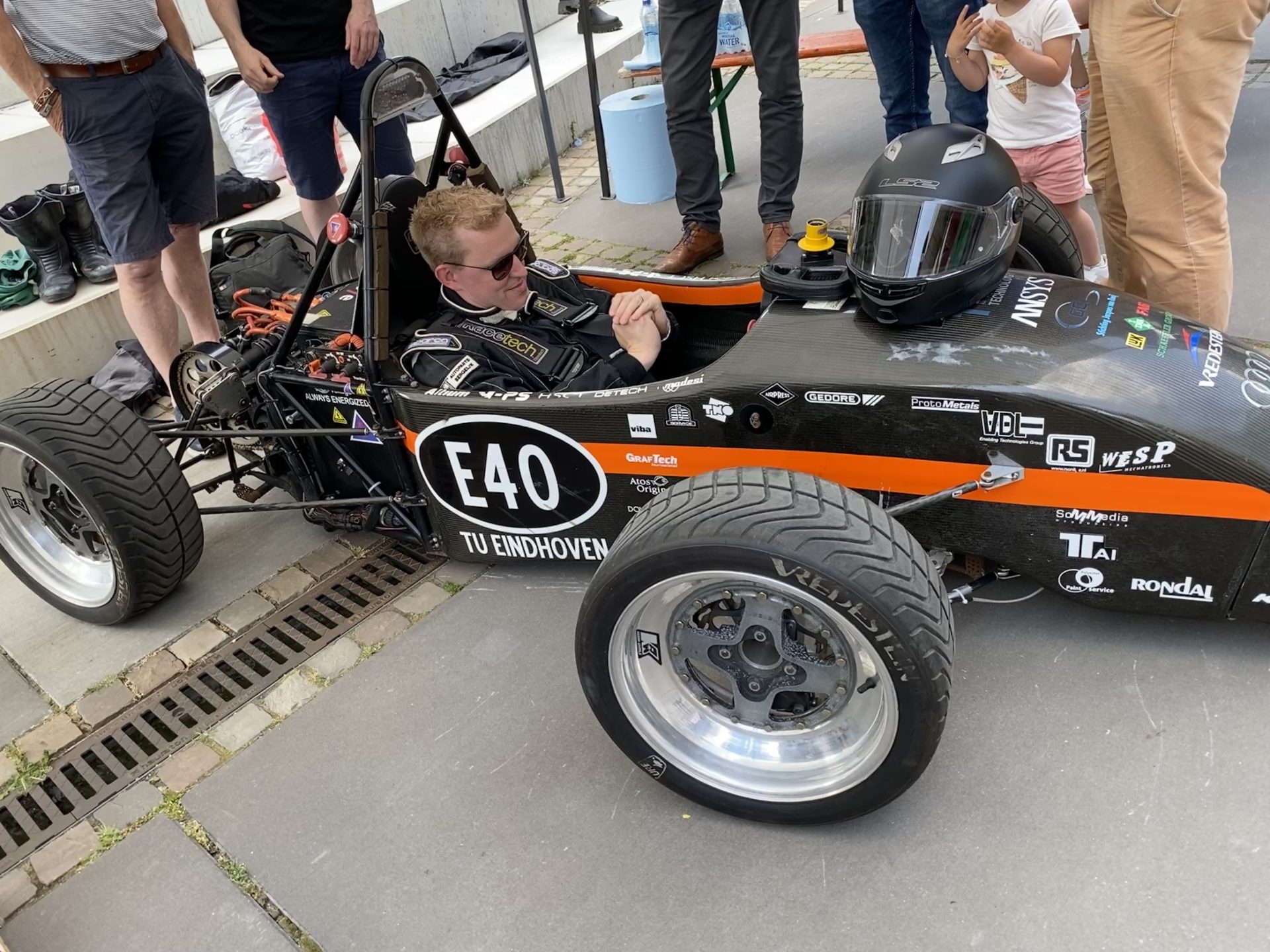 An earlier version of the URE race car (URE06), driven by a former racing driver
After this demonstration it was up to the team manager of the URE17 to reveal this year's race car. After a word from one of the team founders in 2003 and going through this year's plans, it was time to take the cover off the URE17. The URE17 came out from under the canvas with loud applause. The sight of the URE17 was breathtaking. With its aggressive and streamlined design, the racing car exuded speed and power. Every detail was carefully thought out, from the aerodynamic shapes to the striking colors that reflected URE's identity.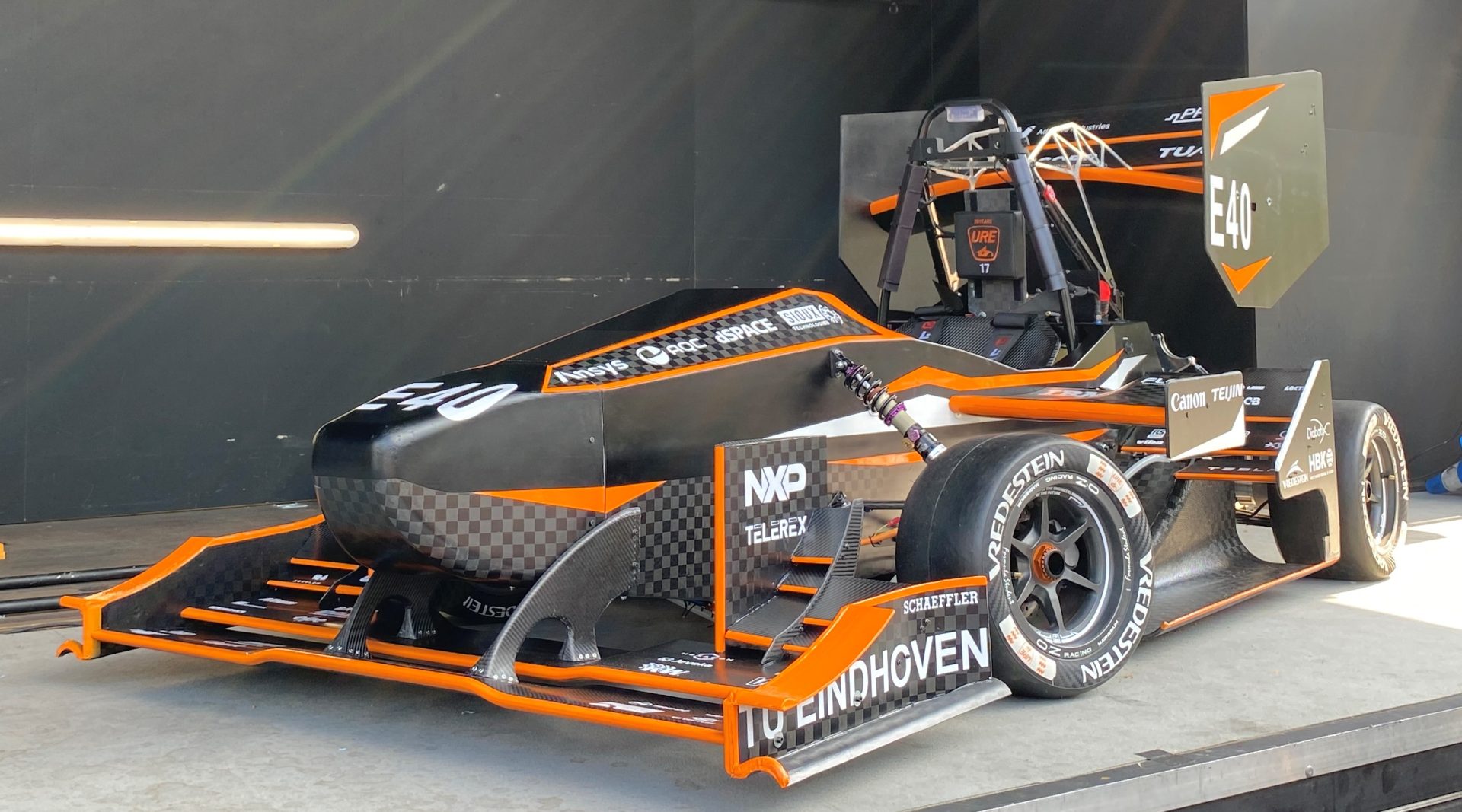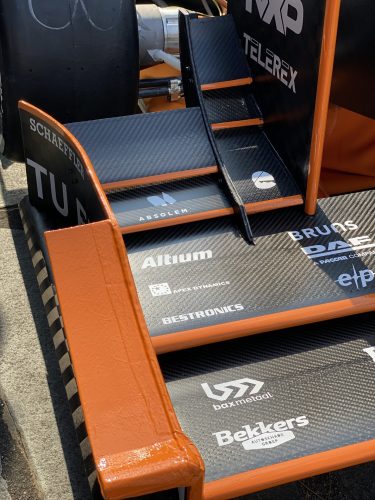 Position on front wing of the URE17
As Apex Dynamics BV we are looking forward to the upcoming racing season, proudly taking our position on the front wing of the URE17. We look forward to a successful season and are proud to associate our name with the URE17, a symbol of technical excellence and the determination of the URE team. Together we will take on the challenges, push the limits and strive for success on the track. We will follow University Racing Eindhoven and keep track on their performance!