Back to the overview
Apex contribution to delicious potato Noisettes!
How often does it happen that replacement products are better than the original? For us this is daily business. In many production facilities gearboxes are used which meet the requirements – on paper -, but fail in practice. In this article we share our experience with the Belgium food manufacturer Medibel and the specific technical challenge they faced. Apex Dynamics offered them through proper consultation an appropriate solution.
Who is Mydibel? Mydibel is a Belgian manufacturer of potato products based in Mouscron. For over 25 years, this family company is working on their mission as a full family business offering a wide range of fine quality potato products. This with respect for nature and the environment. The knowledge of potato cultivation, processing and quality control ensure optimum and therefore very tasty products.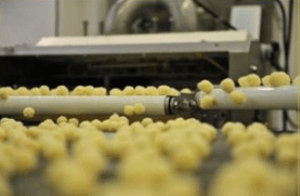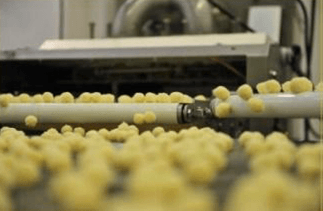 Facts & figures of Mydibel
Supply of 2,000 tonnes of potatoes per day
24 trucks by their own transport service
Logistics centre, cold store with 31,000 pallet places
160 million kg of finished products per year
Gearbox with extremely high number of cycles per hour.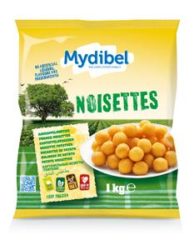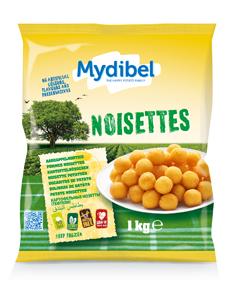 To meet the market demand, location Pomcobel (part of Mydibel) is equipped with several ultra-modern and highly efficient production lines. In one of these production machines, which makes the so-called potato nuts or Noisettes, is a servo drive installed with a gearbox that makes 320 strokes per minute. Because of this extremely high number of cycles, the factory-supplied gearbox was overloaded and had to be replaced quickly by a new one.
Merlin Velghe, production manager, opted for an Apex Dynamics gearbox instead of the originally delivered gearbox. This because of the high specifications, standard stainless steel output shaft and housing, fast delivery and good service. Stainless steel is often a requirement in food manufacturing environments.
Next time when you eat the delicious potato noisettes of Mydibel, then you know: With the contribution of Apex Dynamics!
Press release Helmond, February 05, 2015