Back to the overview
Good, cheap or afforable
Apex Dynamics is a worldwide player in the field of high precision servo-gearboxes. From our Dutch premises we deliver to our customers in the Netherlands, Belgium and Luxembourg. Besides these BeNeLux countries we also deliver to several other European countries, where there is not yet an Apex Dynamics office.
After we deliver gearboxes to a new customer, mostly contact this company to ask if the whole order and delivery process was satisfactory and whether the gearboxes met the expectations. After the delivery of a number of gearboxes to a reputable company from Great Britain, we contacted them. Their answer was, with typical English -John Cleese- humor, "Yes, and as our QC could not find any fault." 
If you receive this message "Thanks for the fast delivery, keep up the good work" afterwards we know that we are doing something right. This we notice also to our growing customer base, increasing sales and brand awareness.
To help a customer with a specific request within a week is a huge technical and logistic challenge. A challenge which Apex Dynamics likes to approach and to accomplish. This is quite remarkable, as we have currently 19 product series which features 5.500 different gearboxes, which can be mounted to 15.000 different servomotors! Altogether approximately 50,000,000 possibilities in the standard range …….
How does such a process look like? After receiving an order, our factory assembles the gearbox, mounts the correct motor adapter plate and tests the gearbox. After approval they add the bushing and key (if necessary), motor bolts, mounting instruction and pack the gearbox ready for shipment. Delivery within 2 weeks is our standard, but delivery within 1 week is no exception. Of course we label the type number, serial number and servomotor brand and type on the box. This makes it easy for our customer to identify the product.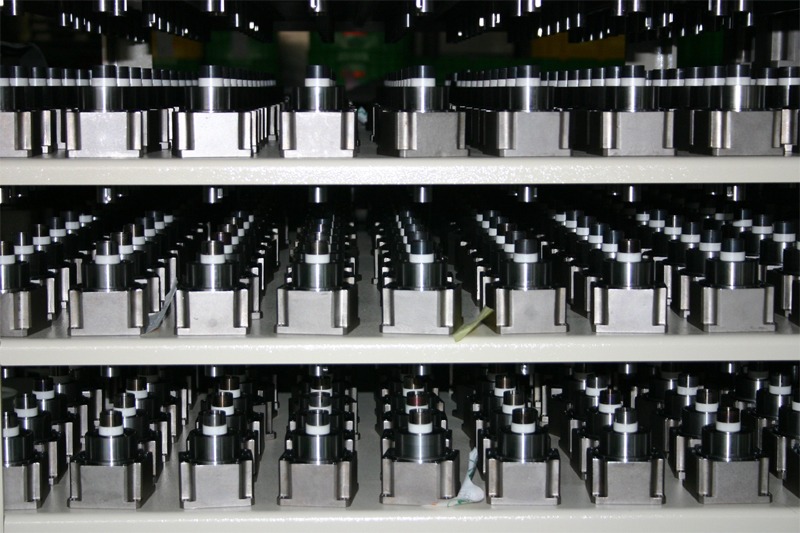 With our own warehouse and together with the stock of our colleagues in France, Spain, Poland, Germany and Sweden we are able to do next day delivery as well. A good example of this was a Dutch customer who needed very urgent two gearboxes with a reduced backlash. The normal delivery time would only be 1 week, but the engineers of this customer were waited for the gearboxes. Apex Dynamics in France had these particular gearboxes in stock and we delivered to the customer the next day. And all of this without any extra costs.
Therefore Apex Dynamics is an exception on the Project Triangle; a product or service can only be 2 out of the 3 parameters "Good", "Fast" or "Affordable". With Apex Dynamics they count all three!
Good : Our products have highest quality, no technical compromises.
Fast : Delivery time of any gearbox within 2 weeks.
Affordable : Quality has its price, Apex Dynamics is well known for payable quality.
Again we prove our slogan: Apex Dynamics runs faster!
Press release June 10, 2013, Helmond