Back to the overview
Milling machine crashes on A4, replacement parts quickly on their way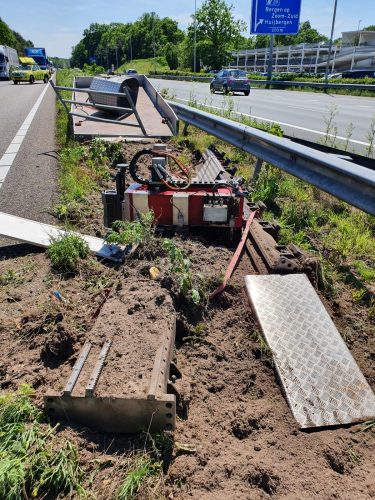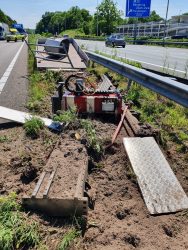 My milling machine has crashed on the A4!
A unique e-mail about the mobile milling machine from Holland Machining for which we advised and supplied racks and pinions. The unique flatbed milling machine that can machine up to 14 meters on site had flown from its trailer after a job and had 'milled' itself into the A4 highway. Fortunately Apex Dynamics was able to quickly supply replacement racks and pinions from stock, which meant that the application was quickly operational again.

In this article we tell you more about mobile machining, the unique flatbed milling machine and the accident that required Apex Dynamics to deliver replacement parts as quickly as possible. A sneak preview; Because we supply almost all our products from stock, our customers always receive the parts quickly.
About Holland Machining

Holland Machining from Schoonrewoerd is a flexible company that specializes in on-site machining. Thanks to their many years of experience, they can provide customers with professional service and think along about a suitable solution for every challenge.
On site machining / mobiele machining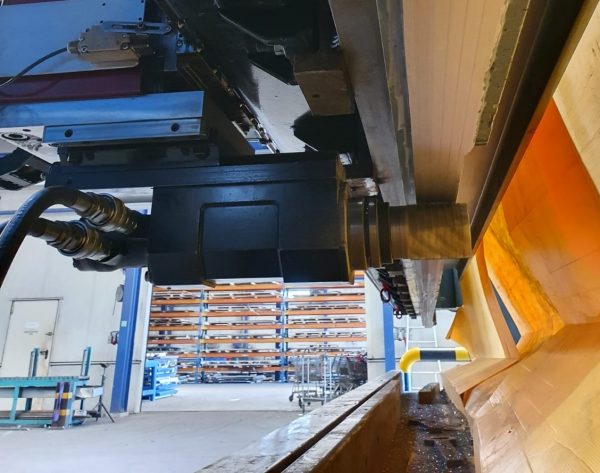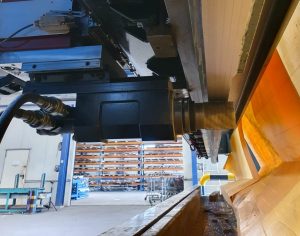 With mobile machining/on site machining you should think of:
Mobile boring. (This is a form of turning where the product is stationary and the tool rotates. The boring tool is mounted eccentrically on the rotating shaft, thus describing a circular motion with the bit outward.)
Mobile drilling, tapping, reaming (A reamer is a cutting tool used to make a circular hole cleanly round and smooth, making the hole slightly larger.) and honing (A form of sharpening that uses two or more honing stones with extreme precision. a thin layer of the inner perimeter of a cylindrical opening is removed.)
Mobile milling.
The accuracies that are achieved are +/- 0.01 mm.
Specialist in mobile milling: mobile flatbed milling machine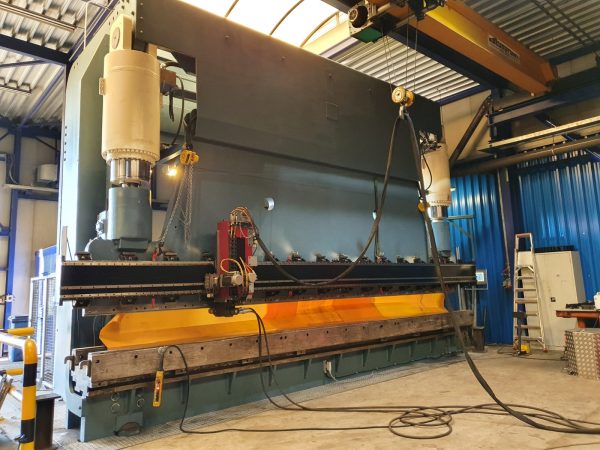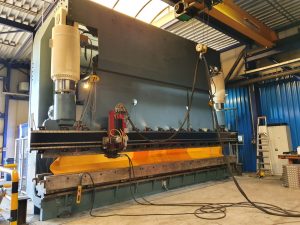 Holland Machining wanted to specialize further in mobile milling. This required a mobile milling machine, an application that did not yet exist in this form. The company therefore took the challenge and designed and built a mobile milling machine itself. This flatbed milling machine has been developed with the advice of Apex Dynamics. The machine can be built modularly on location for specific milling proceedings. If the complete set-up is placed, it is possible to process lengths of up to 14 meters. Special software makes it possible to process special contours and the alignment of the milling machine can be done both analogously and digitally.
Milling 120-ton press brake on site
The ideal solution, therefore, for leveling a 120-ton press brake of which the contact surface for the knives was worn due to 50 years of intensive use. Because of the weight, mobile milling was the most interesting option. The job was completed as agreed and the machine was loaded onto the special trailer afterwards and driven home. But on this ride things went pretty wrong.
Milling machine mills itself into the A4 highway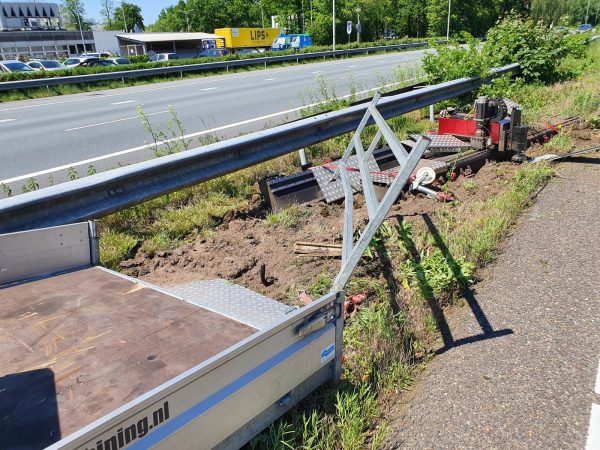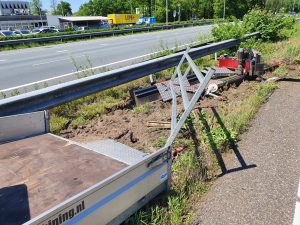 At the intersection A4/A58 near Bergen op Zoom, however, things went wrong because a van collided with the trailer of Holland Machining during a developing traffic jam. The trailer then shot off the tow bar and drilled full into the crash barrier. As a result, the milling machine came loose and 'milled' itself into the A4. Fortunately, there was only material damage in this accident – which was settled with the insurer – and there were no injuries.
Delivery racks and pinions from stock
When Apex Dynamics receives an email with the beginning "We have suffered damage to our milling machine and now a number of parts need to be replaced…" we initially think of a machine crash, for example, if the milling head collides with something. We had never experienced such an accident before.
Fortunately, we were able to quickly help Holland Machining with new components (our racks and pinions are delivered from stock), which meant that the mobile milling machine was quickly operational again. Fortunately, our fast delivery has prevented long-term downtime.