Back to the overview
Kick-off NOVA at the Automotive Campus
On May 11 the kick-off of NOVA, a car developed by students at the Technical University Eindhoven, took place on the Automotive Campus in Helmond.
Nova is the world's first modular car, which can be adapted to every situation. The idea of a modular car evolved from the discovery that the ever-changing demands of consumers pose a problem.
Nowadays people buy a new car every few years, and after this purchase almost nothing can be changed to the car. When people are dissatisfied with some aspects of their car, they sell their old car and buy a new one.
This leads to an enormous waste production. All these problems are solved by Nova's modularity. People do not need to buy new cars, but they can upgrade or adjust their vehicles at any. The feeling of a new car remains always.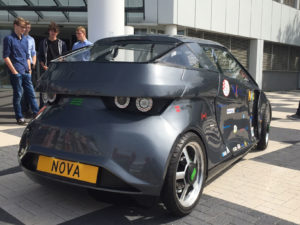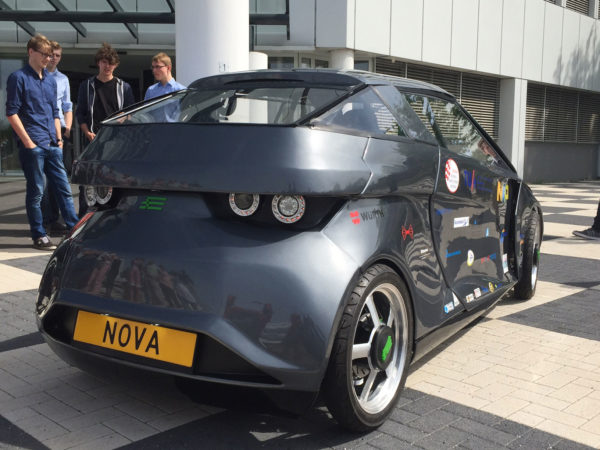 The car is modular in several ways. Inside, the seats can be easily placed and removed, and the infotainment system can be adapted to all customer requirements. Furthermore, the batteries and the motor of the car can be swapped easily, as just as the body panels. These are just a few of the many existing possibilities for the modular car. The possibilities are endless.
Consumption of 1 to 800
Because it is modular, Nova can be configured in many ways. The performance is depending on this configuration. Nevertheless, first calculations results that the vehicle's electrical consumption is up to 1 to 800 in the most efficient configuration. In addition, the top speed will be around 90 km per hour.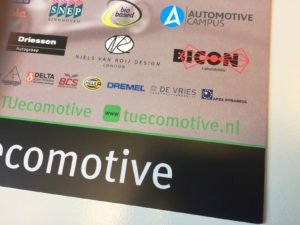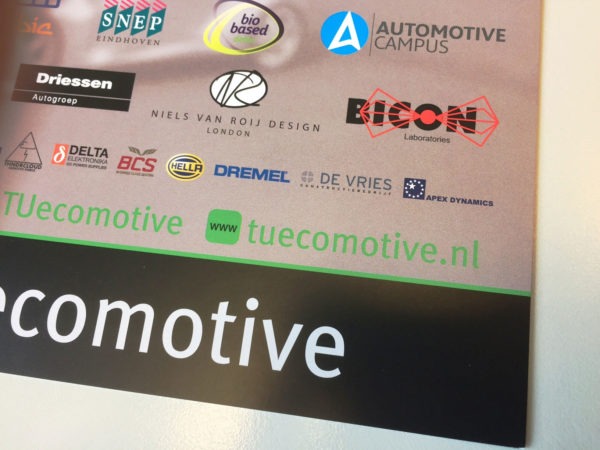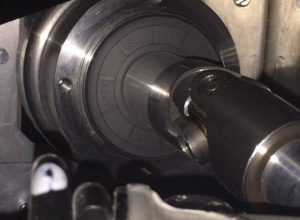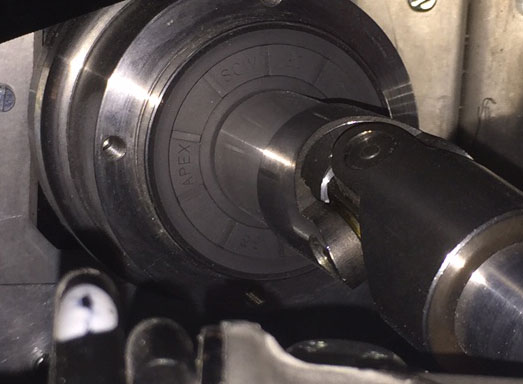 Shell Ecomarathon
NOVA will participate in the Shell Ecomarathon, which is driven in AHOY between 21 and 24 May 2015.
The purpose of the NOVA team is to create the most economical car in the world who gets a license and thus can drive on public roads. To achieve this, the car is equipped with Apex Dynamics AE070 highly efficient gearboxes.
Press release Helmond, May 20, 2015