Back to the overview
Quality class racks: details make the difference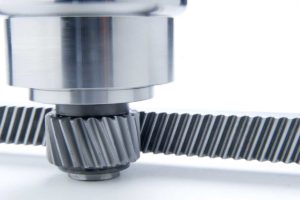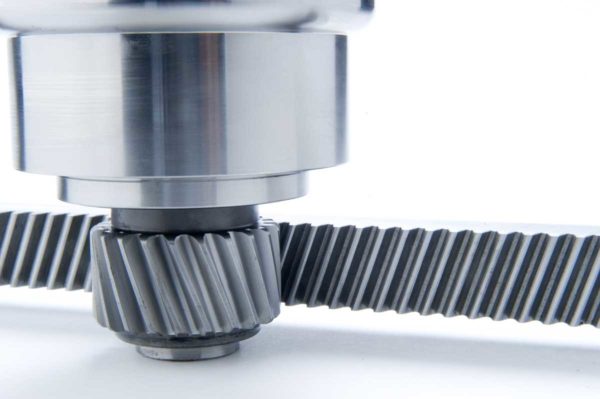 In the market of precision rack systems, Quality 6 or Q6 racks are the most common, but what exactly does this quality say?
This appears to differ per supplier. The only thing that all suppliers have in common is the length deviation per meter! For example, if you order a quality 6 rack you do not know which heat treatment and thus hardness you will receive. Because the hardness is a measure tangential force, this fact is often even more important than the accuracy. The racks from Apex Dynamics in quality 6 are available in different versions, we explain them to you in this article.
If you want to know all the specifications, you can download our catalogue. The first pages consist of technical specifications such as straightness, accurate pressure angle and helical angle β, low single pitch error, rigidity / material hardness, surface hardness, surface roughness and demagnetisation specifications.
Apex Dynamics has defined the quality class 6 as a deviation per tooth <8 um; Total deviation <34 um / m and a helical angle deviation <10 um. Our colleagues in the market sometimes use terms for total deviation such as <15 um / 300 mm or "Position Accuracy: 1". Therefore it is difficult to compare the racks with each other!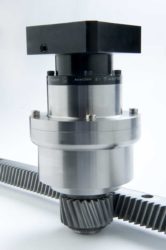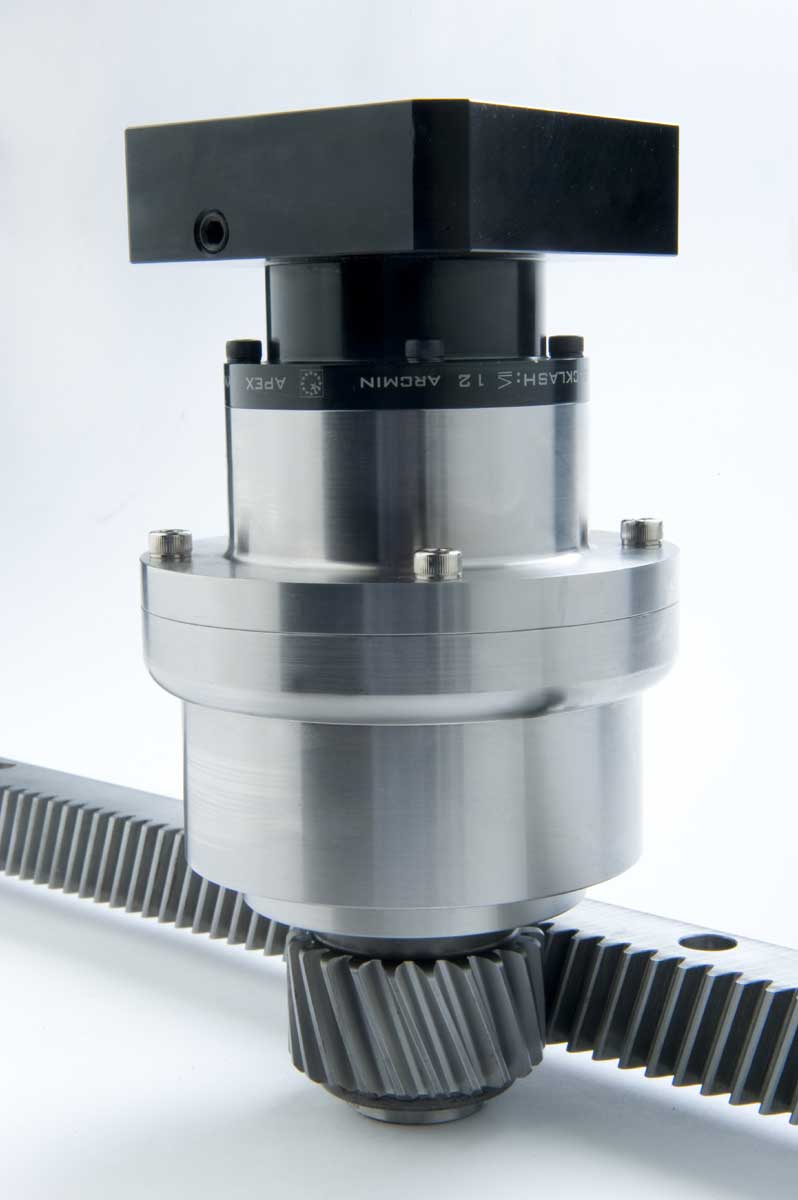 Apex Dynamics has the following racks available in this quality:
Quality 6
The highest standard with the following characteristics:
Continuous induction hardened and grounded teeth
All sides ground
Tangential or feed force at module 2 to 8,870 N
Available up to 2 meters in length
This is used, for example, in high-end machining centres, portal and bending machines. All high-precision applications with high torque and relatively high dynamics.
Because these racks undergo lots of processes and for some applications is not necessary, we have a number of alternatives with the same accuracy but with different treatments:
Application-specific versions
These versions are specifically tailored to a particular application or situations:
Quality 6M (all sides milled)
Quality A (with mounting holes for linear guides)
Quality 6C (carbon steel)


Quality 6M (Milled sides)
With this type of rack the teeth are ground, but the other sides are milled instead of ground. The accuracy of the rack is the same, however due to milling the surface roughness is somewhat higher. This in connection with the possibility to meet the Parallelism and Perpendicularity tolerance, as listed in the catalogue.
The tangential or feed force here is also up to 8.870 N at module 2.
Quality 6A (with mounting holes for linear guides)
This type of rack has mounting holes for a linear guide rotated 90 or 180 degrees with respect to the teeth. The direct mounting of the guide ensures that the highest accuracy can be achieved and that the adjustment of the system can be done very quickly. In fact, this is the rack "quality 6" with additional mounting holes.
Quality 6C (Carbon steel)
This rack, unlike our other ones in this quality class, is not hardened but the teeth have been ground. The tangential or feed force at m=2 is therefore up to 1940 Nm. This type is available up to 1 meter in length and is used for example in laser cutting machines and other applications with lower torques and lower dynamics, but which must be accurate.
Choosing a quality class 6 rack
The big danger is that, for example based on price, you could choose the wrong quality class rack for your application. If you compare standard 6 with 6C, the accuracy is the same while the 6C is a lot cheaper. But the difference is in the torque, the standard quality 6 can handle four times higher torques! It is therefore essential that you are aware of all specifications that are important for your application.
We are happy to help you choose the rack that fits your application perfectly. We give you advice about your linear drive and all insights in the tolerances and specifications. Apex Dynamics is known in the market for its short and reliable delivery times, also for racks and pinions.
Please contact us if you have any question.