Back to the overview
Special Applications : E_Bike
E-Bike with 5kW power! The future is green! Movement and transportation of goods and people will happen more and more by electric devices. KJION is an active and innovative company in this future. Production of energy must be ensured in a sustainable way. This principle is anchored in all activities of KJION. KJION stand for intelligent en sustainable use, storage and production of electric energy. On the one hand, development based on current state of the art durable solutions for the future of electric mobility and on the other hand the positioning in the market of products in the field of energy storage and power generation, using an international network of manufacturers.
A new project at KJION is the development, design and construction of a functional model of an electrically powered mountain bike. The challenges for this mountain bike include: High performance, robust off-road geometry, mid-engine concept, highest power efficiency, high capacity battery and a weight under 40kg.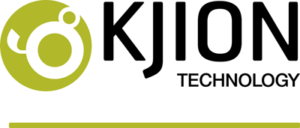 Dipl.Ing (FH) Peter Scheuermann, General Manager of KJION Technology GmbH, explains the choice of a bevel planetary gearbox from Apex Dynamics for this application: "The crucial point was the compactness and power density of the gearbox and was the basis for this choice. On top of this the low noise level and the stainless steel housing and output shaft are very strong arguments".
"Apex Dynamics responded quick and adequate on our enquiry and a drawing of the required special adapter was in no time available. Also the order was confirmed and delivered immediately, this all within 9 days for a bevel planetary gearbox with an unconventional ratio and mounting adapter for a special motor".
It is quite possible that the next time you visit Austria, you will see an KJION electric mounting bike effortlessly (5kW power!) running up against the mountains, thanks to its electric drive and the planetary gearbox of Apex Dynamics.