Back to the overview
Standard gearbox suitable for high radial loads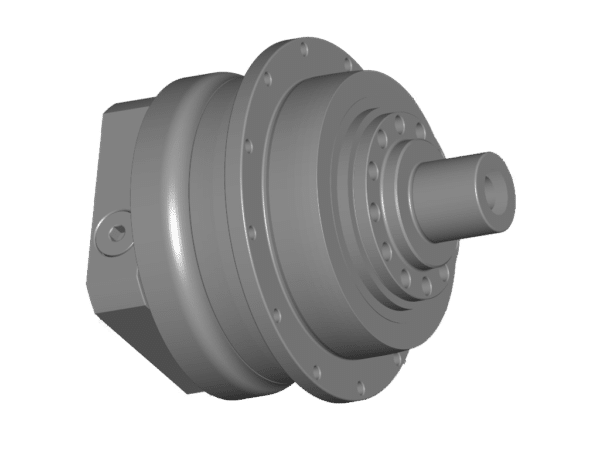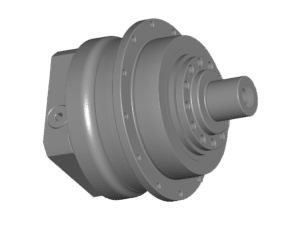 The typical advantages of a gearbox with a flange output shaft?
A gearbox with flange according to the ISO9409 standard can use larger bearings and therefore absorb higher radial and axial forces in combination with a high bending moment and higher torsional stiffness. Fantastic, but how do you achieve these specifications if you cannot or do not want to use a flange gearbox? Apex Dynamics has found a remarkable solution.

Mounting flange with shaft stub on gearbox
Apex Dynamics is regularly asked: Do you have an output shaft gearbox that has high radial and axial load specifications?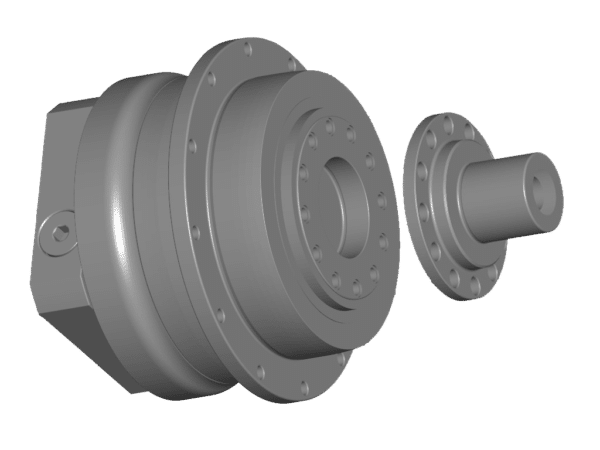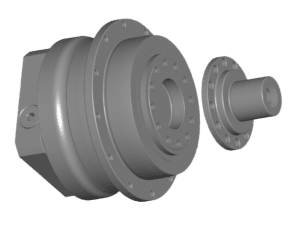 A solution is of course to adapt an existing gearbox in such a way that heavier bearings can be used. But in practice, the above question is often combined with deviating shaft thicknesses or lengths, which means that we quickly run into application limitations anyway. That is why Apex Dynamics has chosen to provide a gearbox with flange with an extension flange with shaft stub in various sizes. In this way you always have the correct output shaft and specifications.
Available sizes and options
The shaft stubs are standard available from stock for a flange gearbox with frame sizes 64, 90, 110, 140, 200 and 255 and have output shafts from 16 to 90 mm without a keyway, but with a threaded center bore.
Due to the fitting edge in the output flange of the gearbox, this shaft is always mounted centered.
Flange gearboxes suitable for shaft stub
The shaft stub fits on the following flange gearboxes of Apex Dynamics:
AD (High-end helical gearbox with very high torques and low backlash. The all-rounder.)
AH (High-end helical gearbox with high torques and micro backlash. The accurate.)
PD (Medium-end economy range gearbox with spur gears and standard backlash. The universal.)
Applications include heavy drum drives, centrifuges, high precision winches and positioning applications.
Would you like to know more about the possibilities and applications? We are happy to tell more about it, please contact Apex Dynamics.