Back to the overview
Rack and Pinion Catalog 2021 of Apex Dynamics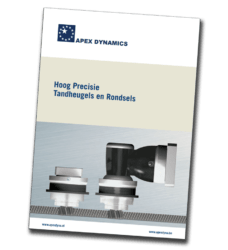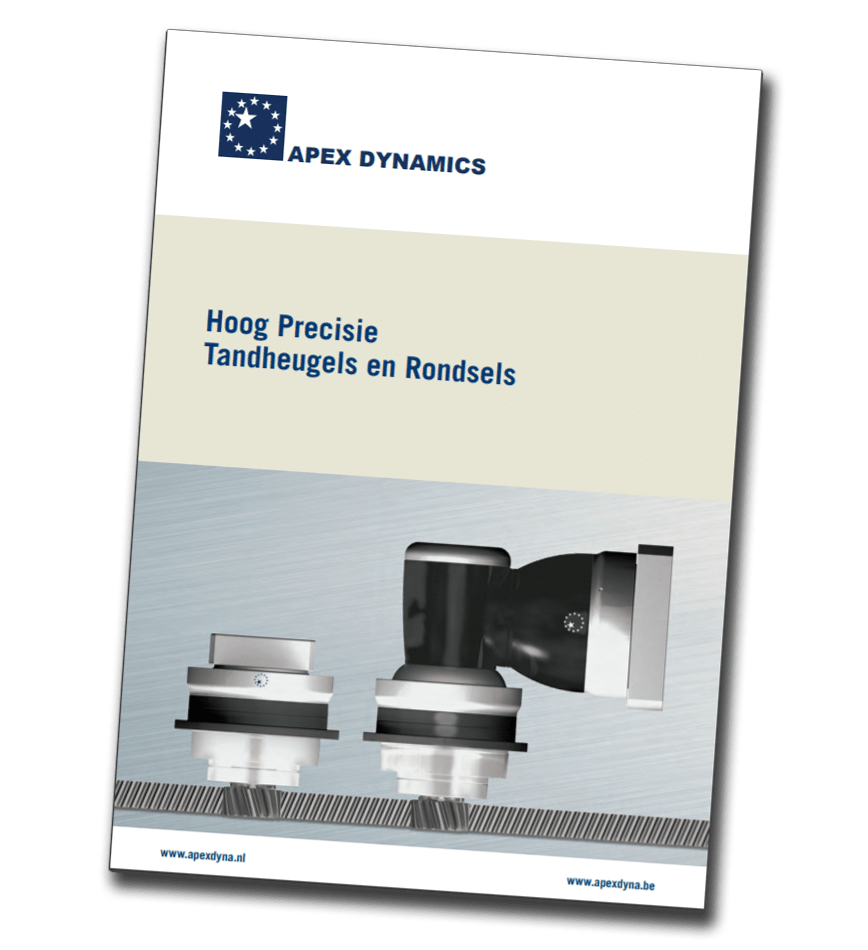 Could our product range be more complete?
This year we have expanded our program of racks and pinions yet again. In response to the growing interest from the market we have added two new series with pinions on a shaft and included many small updates and corrections in the catalog. The structure of the program has also been improved which has resulted in a new layout that allows you to better navigate our range.

New series with pinion on shaft
Apex Dynamics has expanded its catalog for racks and pinions and introduced two new series with pinions on a shaft. These are the series G with keyway and series H with smooth shaft. These can be ordered in module 1,5 to 6, with both bevel and straight teeth versions, between 12 and 30 teeth, quality DIN5 / E25 and all of them have been surface hardened and polished.
Additional sizes and specifications for racks and pinions
For many products, many additional sizes and specifications (including among others complete urgency deviation) have been added. A few products have been removed from the program. The net result is again a strong expansion of our program, resulting in a catalog of not 86 but more than pages!
Curvic-Plate pinion for High Torque gearboxes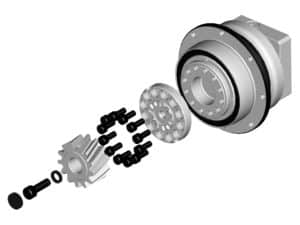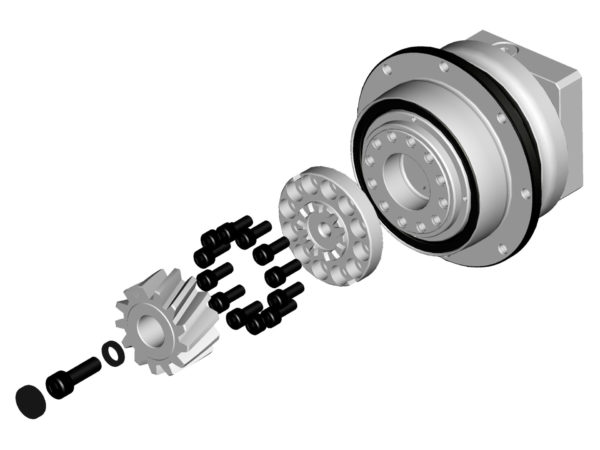 For increased clarity, the Curvic-Plate pinions of the High Torque gearboxes has been moved to the AP/APC series catalog that can be downloaded here. With this combination it is possible to achieve feed forces of over 200kN and the highest possible accuracy.
Of course, all additions are accessible through the Design Tool in the form of IGS, DWG, STP and PDF files.
The new Rack and Pinion Catalog 2021 of Apex Dynamics can be downloaded here.