Back to the overview
Team URE preparations Formula Student 2022
Finally, team URE can again fully focus on the preparations for an already unique racing season. The design was recently unveiled during a Sponsor meeting at the TU/e, the URE16 race car will be presented on June 16.
Apex Dynamics went to see how far they are with building the new URE16 and to hear what the expectation is for the new 2022 season:
It will be a unique season because the URE 16 will participate in both the autonomous driverless and driver competition. And various new technology is used inside the URE16, such as: a completely new powertrain, a new LiDAR system and a new suspension.
We will continue to follow team URE closely, until the race in Assen in July, of which we will of course also will report.
.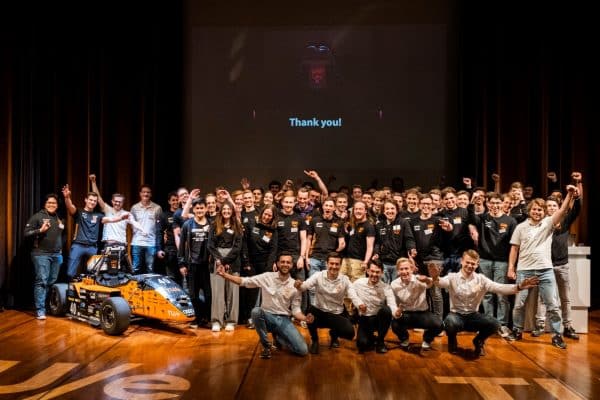 From Design till Racing, Apex Dynamics: Move Forward….